Hello, I'm new here.
I joined Evolving Web a few short weeks ago, and let me tell you, it's been a fast-moving yet warm and welcoming experience. Evolving Web appealed to me above other agencies because of their focus on mobilizing meaningful stories and humanizing digital experiences. I love that they partner with organizations looking to make a difference in the world through industries like healthcare, government, nonprofits and education. And with all this team has accomplished, I'm beyond proud to be part of it.
Have you met us before? I'll give you a tour: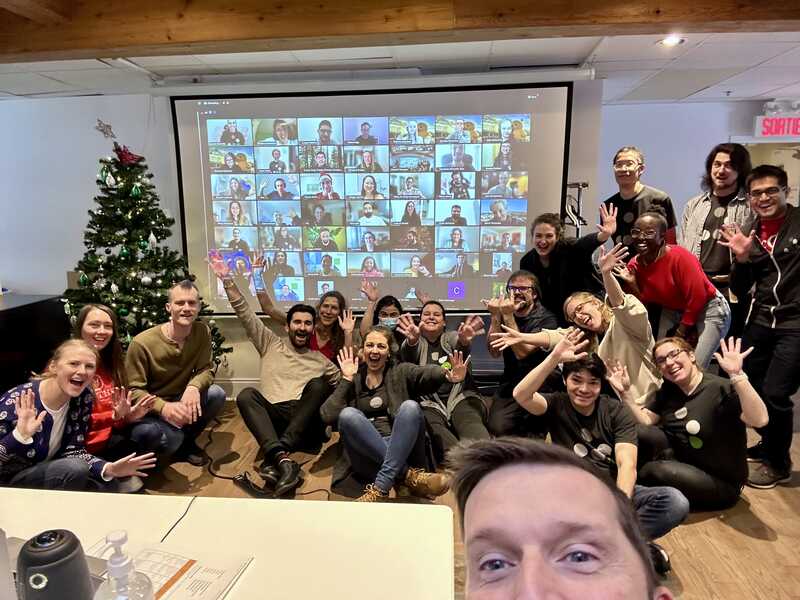 Evolving Web is the digital agency partner empowering organizations to adapt to the ever-changing digital landscape with the tools and guidance to grow a meaningful online presence. 
We're growing, and 2022 was huge for us. Here's a highlight reel from some of our best moments from this year:
1. We trained nearly 200 people in Drupal.
In addition to our agency services, we provide public and private Drupal training for developers, decision makers, and end-users for organizations throughout the year. Our trainers are familiar with the latest tech trends and best practices. They're industry experts working with real-life Drupal projects of different sizes, across multiple industries. Since our 15-year inception, we have trained over 3,000 people in Drupal.
For those of you secretly wondering, what is Drupal? Let me catch you up:
Drupal is a content management system (CMS) that is:
Open source: no licensing agreement – any user can inspect, modify, and enhance;
Customizable: it can be tailored from simple website to complex digital experiences;
Community-driven: powered the Drupal Association;
Accessible and multilingual: more people can use and access it easily, including those with disabilities and/or multiple languages users;
And, it's free!
Drupal is a trusted system that's powerful yet flexible. It has a huge following worldwide – Suzanne Degracheva, one of our co-founders, attended both DrupalCon in Prague and DrupalCon North America in Portland this year.
I was proud to learn that Evolving Web is in the world's top 20 organizations supporting Drupal. As my new colleague, Pierina, wrote in her blog post, "This year alone, we supported 16 projects and have been credited over 200 times for a wide range of tasks, from contributing to migration and multilingual modules to leading the Promote Drupal initiative. All of this earned us the badge of Platinum Drupal Certified Partner, and we're proud to be makers in the community." 
Last Friday we had a #DrupalFest event for @DrupalBA
3-hour long conversation about tools, best practices, recruiting and business.
23 people from 5 countries in LatAm 🙇‍♀️💙
I'm still smiling.
Check the upcoming events in your timezone & #CelebrateDrupalhttps://t.co/PiniT0NtXe pic.twitter.com/pNZ8Xb3mff

— Pieri (@pieriwww) April 13, 2021
The global Drupal community also welcomed the long-anticipated Drupal 10 in December, so you'd better believe there was a launch party across time zones to celebrate.
Still not convinced? 
Here are some of the heavy-hitters whose sites are powered by Drupal: NASA, UNESCO, the United Nations, Harvard University and yes – even the Royal Family.
2. We welcomed 20+ new employees.
Our international, multilingual team has really expanded this year. We're now a team of 90+, including marketers, project managers, strategists, developers and designers. 
With staff coming from a wide range of backgrounds, representing over 20 nationalities and speaking more than 30 languages, we're well-stacked and ready to tackle anything.
3. We won an award for our work with Princeton International. 
We took home the Acquia Engage Award, which honours organizations that bring together marketers and technologists to imagine, build, and deliver the most ambitious digital experiences. 
Here's the scoop: Princeton International wanted to redesign its website to provide a unified source of information for students and faculty looking for international learning opportunities, increase the number and diversity of students and provide a unifying, clean, modern, and engaging website that would be a helpful resource for anyone in the Princeton community. 
So, we conducted project research and a series of user journey workshops, evaluated and prioritized the user stories to ensure that development tasks were clear and actionable, making sure the users were at the center of the design process. We conducted usability testing with students to assess one of the project's most innovative features, the Global Arc: an interactive, intuitive itinerary-building interface where students can select their international programs. The result was award-winning.
Some of the team, including Laure, Alex, Lisa and Patrick, also got to travel to Miami, FL to accept the award in person.
You can read more about our case study on Princeton here. 
4. We partnered with some big names and industry leaders.
Evolving Web specializes in supporting organizations in higher education, enterprise, governmental organizations, travel and tourism, nonprofit, healthcare, tech and finance. Here's just a couple of notable projects we took on in 2022:
Ontario College of Art and Design (OCAD)
To continue our partnership from 2020, OCAD U in Toronto partnered with us again to replace its website's Admissions section with a stand-alone site, making it more intuitive, assistive, and visually appealing to all their prospective students. Short on time? Watch the video. Curious to know more? Read the case study.
Beneva
We collaborated closely with Beneva—a newly created giant in Canada's insurance sector—to launch a new Drupal-based website that is accessible, performant, and built according to best practices. Our experts worked as an extension of the client's team of developers, content specialists, and scrum masters, providing technical assistance and guidance throughout the project. Read the case study.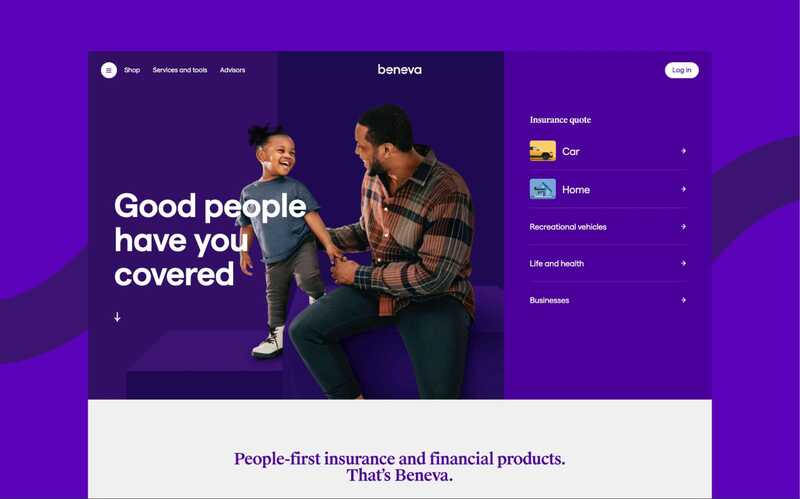 5. We continued our partnership with Discover Drupal's Scholarship Initiative. 
Evolving Web's commitment to equity, diversity and inclusion goes beyond our team and projects and into our wider community. We provide scholarships through Discover Drupal, which we co-launched to support people in underrepresented communities to develop skills they need to start a career in web development. In 2022, we began with a new cohort, investing in more student futures.
6. We turned 15!
Founded in Montreal in 2007 by two university graduates–our co-founders, Alex and Suzanne–who wanted to build better digital experiences. Fast-forward 15 years later, Evolving Web is one of North America's premier open source web agencies. 
7. Oh, and we revamped our website, too.
This past fall, we went through a redesign of our website – a bit of a brand refresh to better reflect our UX (user experience), marketing and design expertise. We also switched our domain from .ca to .com. This was no small undertaking! We're still very much a Canadian company, but our scope has widened significantly, and we're looking to continue growing internationally – particularly in the US market. 
Let's Keep in Touch.
It's been a year of growth, dynamism, and expansion, and we're not slowing down anytime soon. If you've been inspired by the work we do at Evolving Web, you can check out our careers page or sign up for our newsletter to get industry insights and best-practices straight to your inbox. Let's chat in 2023!