Thiruvananthapuram: A small south Indian state of Kerala with a vibrant free software community celebrated the release party of Drupal 10 with cakes, talks, and lots of food. Hosted by the International Centre for Free and Open Source Software (ICFOSS), Kerala, at its campus in the Greenfield stadium, Karyavattam, Thiruvananthapuram, the event was jointly organized with Zyxware Technologies as training partner and The Drop Times as media partner.
A total of 86 Drupal enthusiasts, including IT managers from various government departments, developers from different companies, and students from engineering colleges, participated in the day-long event that began at 10.00 am and went until 6.00 pm on 17th December, Saturday. The program was a great success.
The celebration began with the customary welcome address by the host, Chithra M. S., the secretory and registrar of ICFOSS. Participants were greeted with a felicitation video from Tim Lehnen, CTO of Drupal Association. When at the end of the video, Tim said, in a crude and distant dialect, 'Nandiyum Abhinandanangalum' (നന്ദിയും അഭിനന്ദനങ്ങളും) in Malayalam which meant 'Thanks and Congratulations,' the participants went frenzy.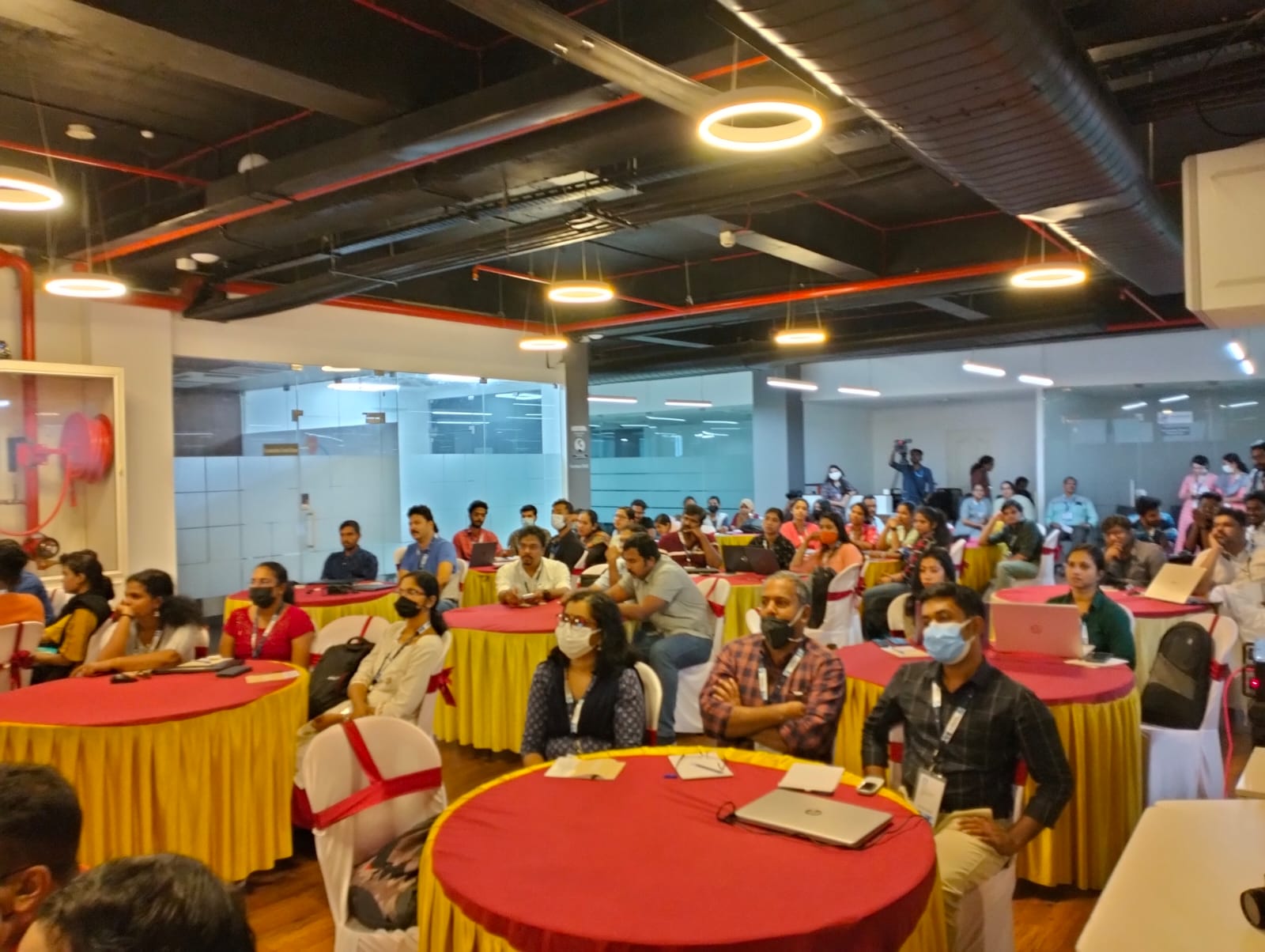 Thomas P. Thomas, CEO of Zyxware Technologies, gave the presidential address with a presentation about the change of approach in Drupal development from the Drupal 7 days until now. He brought in the story of Amul, a much successful milk product brand from a cooperative milk marketing federation named Anand from the state of Gujarat in India, and compared their journey with that of Drupal, where the humble beginning as a CMS has now progressed to a full-fledged Digital Experience Platform to which various third-party applications can be plugged in. The importance and timeliness of taking ownership of business decisions on behalf of a large community, turning out to be a decisive moment in the life of a solution, was well appreciated.
Head of e-governance projects and development at ICFOSS, Rajeev R. R., inaugurated the event. Rajeev outlined the activities of ICFOSS and how the organization helps nurture hacker culture amongst the students and startups from Kerala. The organizers also presented a video showcasing the success stories of ICFOSS.
Thomas, Rajeev, and Chithra jointly cut the cake as part of the celebrations, and all attendees got a slice of it.
Vimal Joseph, senior manager at Zyxware, gave a detailed curtain raiser about the features of Drupal 10 and what to expect in subsequent minor releases. After the noon break, the technology partner for the event, Zyxware Technologies, gave hands-on training on Drupal installation using Pantheon's hosting. TDT will be publishing a separate story about the global training day.
ICFOSS is an autonomous body under the government of Kerala with free software and open hardware divisions. It also has research facilities affiliated with the prestigious Jawaharlal Nehru University (JNU), New Delhi. Zyxware Technologies is one of the top ten contributors to Drupal, with offices in the US, Australia, and India. The Drop Times is a news portal catering to Drupal stories.