While Gmail may be the world's most popular email provider, does ProtonMail's security make it the better option?
The answer isn't always so clear.
While many users have already switched to ProtonMail for its excellent security and privacy features, many Gmail users simply don't see the benefit. Though ProtonMail is definitely the more secure of the two providers, some users might argue that the extra security isn't entirely necessary.
But is that really a safe assumption, especially with ever-increasing security risks? And what about other email features, such as ease of use or scalability? While both providers are excellent in their own ways, each one offers unique benefits — and unique drawbacks.
Read on to learn more as we pit ProtonMail vs Gmail in this head-to-head comparison.
ProtonMail vs Gmail: Key Differences
Gmail is by far the world's most popular email provider, boasting over 1.5 billion users.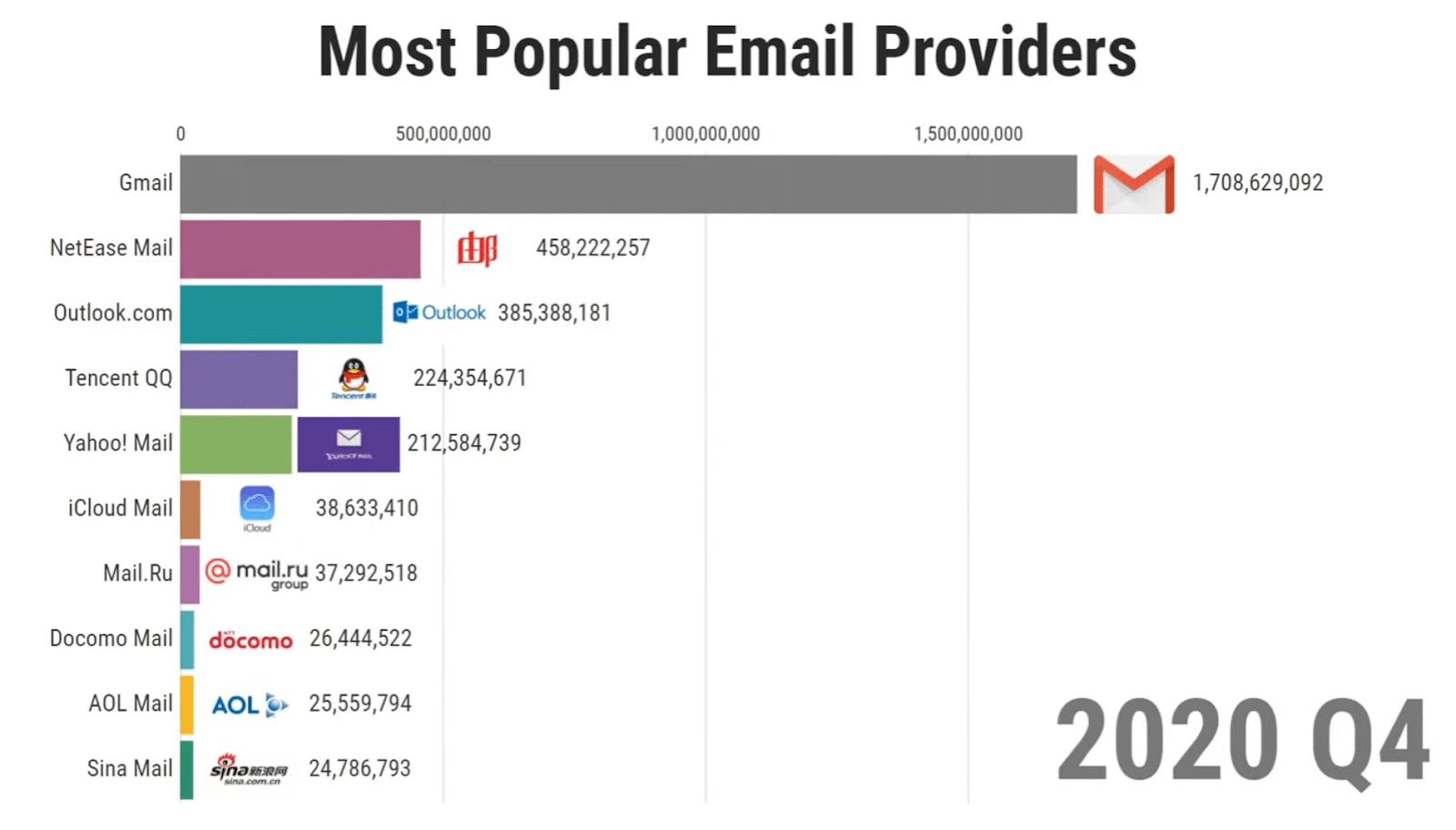 While far fewer people use (or even know of) ProtonMail, lots of people who look into it tend to make the switch. That's pretty impressive for a "small" email provider — but why is that the case?
The answer varies between users and their preferences. However, privacy and security tend to be common concerns among those who switch to ProtonMail. Though Gmail isn't necessarily "lacking" in these areas, ProtonMail's extra levels of protection make it very appealing.
That's not to say Gmail doesn't have other advantages — or that ProtonMail is without its drawbacks.
Generally speaking, ProtonMail is more secure, while Gmail is more flexible. As we'll see in our quick comparison, Gmail's flexibility makes it a great choice for using other Google services (such as Docs). Similarly, ProtonMail's security is invaluable when sending sensitive data.
Read on to learn more as we run down some of the finer details.
While Gmail may be the world's most popular email provider, does ProtonMail's security make it the better option? 👀 Learn more here 🤓Click to Tweet
ProtonMail Overview
Based in Switzerland, ProtonMail is one of the world's most private and secure email providers.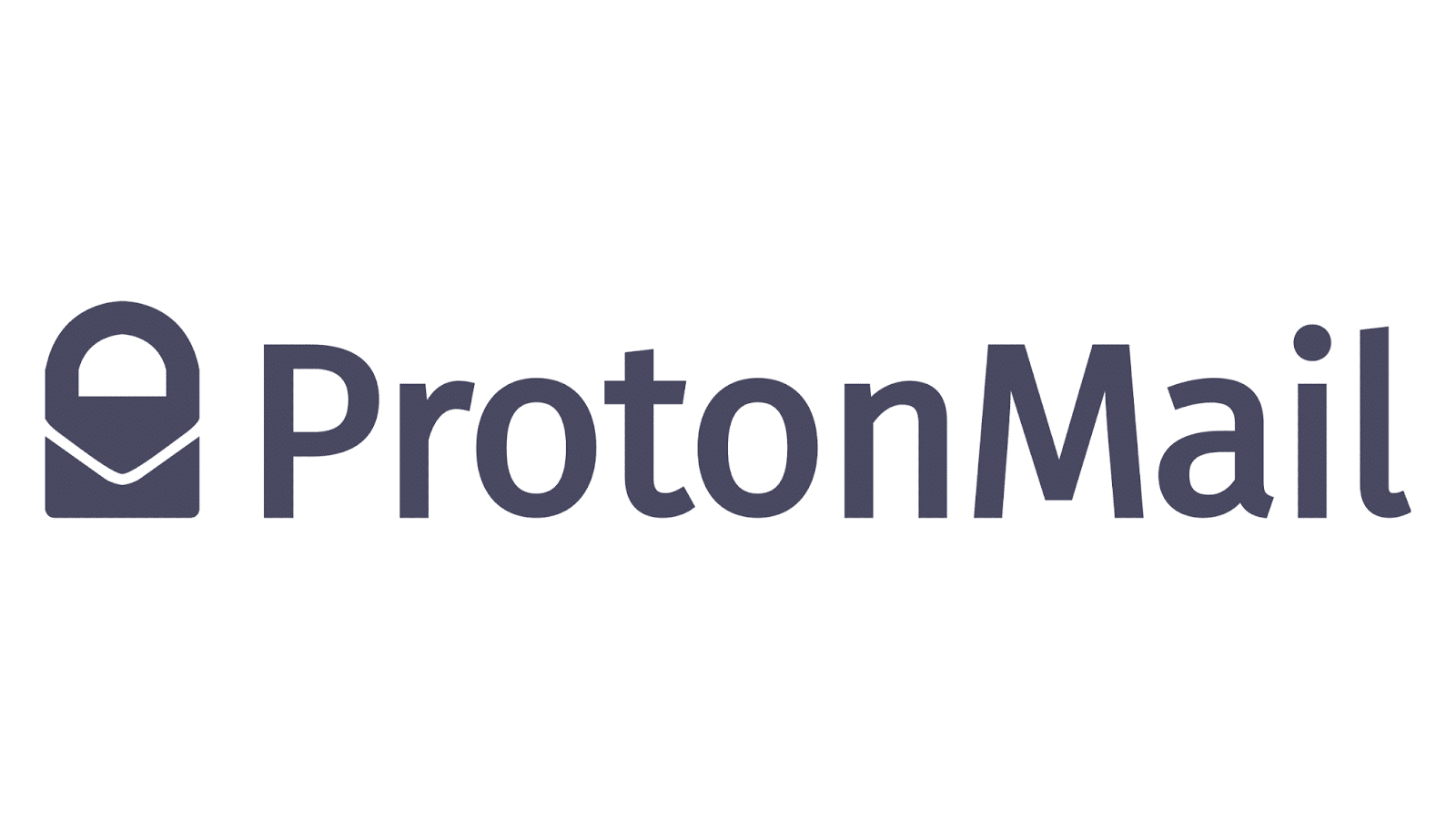 While many email providers collect a slew of personal data, ProtonMail doesn't. In addition to anonymous sign-ups and no IP address logging, ProtonMail is one of the few email providers that allows its users to enjoy complete anonymity. Their paid plans even allow users to use anonymous or decentralized payment methods such as Bitcoin.
ProtonMail also offers remarkably strong security features — at least for an email provider, that is. Among other security features, ProtonMail provides complete end-to-end encryption, making it impossible for anyone (even ProtonMail itself) to read your emails.
If that wasn't enough, they also offer address verification to guarantee that your email is sent to the intended recipient. With other features such as strong cryptography and encryption methods, ProtonMail's levels of privacy and security are unparalleled in a free email provider.
That's not to say there aren't drawbacks or limitations.
While ProtonMail users may enjoy top-notch privacy and security, it comes at the price of several limitations. Some of these limitations include a sending limit of 150 messages per day and only 500 MB of cloud storage. We'll explore these limitations a bit more below.
ProtonMail Pros
Looking for unparalleled privacy and strong security? Look no further than ProtonMail.
Complete privacy and anonymity. ProtonMail allows its users to remain completely anonymous, requiring no personal information for sign-ups. ProtonMail also won't track users' IP addresses or review the emails they send, allowing for completely anonymous correspondence — a rare feature in any email provider. Paid users can also pay using anonymous methods such as Bitcoin.
Strong encryption and security. As an extension of its privacy features, ProtonMail also encrypts every email. As of 2022, ProtonMail uses Pretty Good Privacy (PGP) encryption to secure both emails and sent files. Elliptic curve cryptography was also introduced in April 2019, giving users the dual benefit of faster speeds and extra security.
Private correspondence. While this is technically part of the above benefits, it's worth its own mention. With ProtonMail's encryption features, it's impossible for anyone but you and your correspondent to read your emails – even ProtonMail itself. The provider also includes address verification so that you'll always know exactly who receives your email.
ProtonMail Cons
Despite its many security benefits, ProtonMail isn't exactly the most flexible email service provider.
150-message limit. ProtonMail only allows users to send 150 emails every day. While that may be a pretty high limit for some, enterprise users will need either a paid subscription or another service provider for mass communications. For paid users, this limit increases to 1,000 emails per day.
Only 500 MB of storage. Where Gmail and other email providers offer large (if not "unlimited") data caps, ProtonMail only offers 500 MB of secure cloud storage. However, those seeking privacy and security usually aren't interested in storing their files remotely anyway.
Minimal organizational tools. If message and data caps weren't enough, ProtonMail offers a bare minimum of organizational tools (if not less). With no filters or flags, it's not a great choice for users looking to stay organized. However, users can still use the provider's free SMTP server to access ProtonMail in Outlook and other apps.
Gmail Overview
Founded in 2004, Google's Gmail is one of the world's most popular email providers.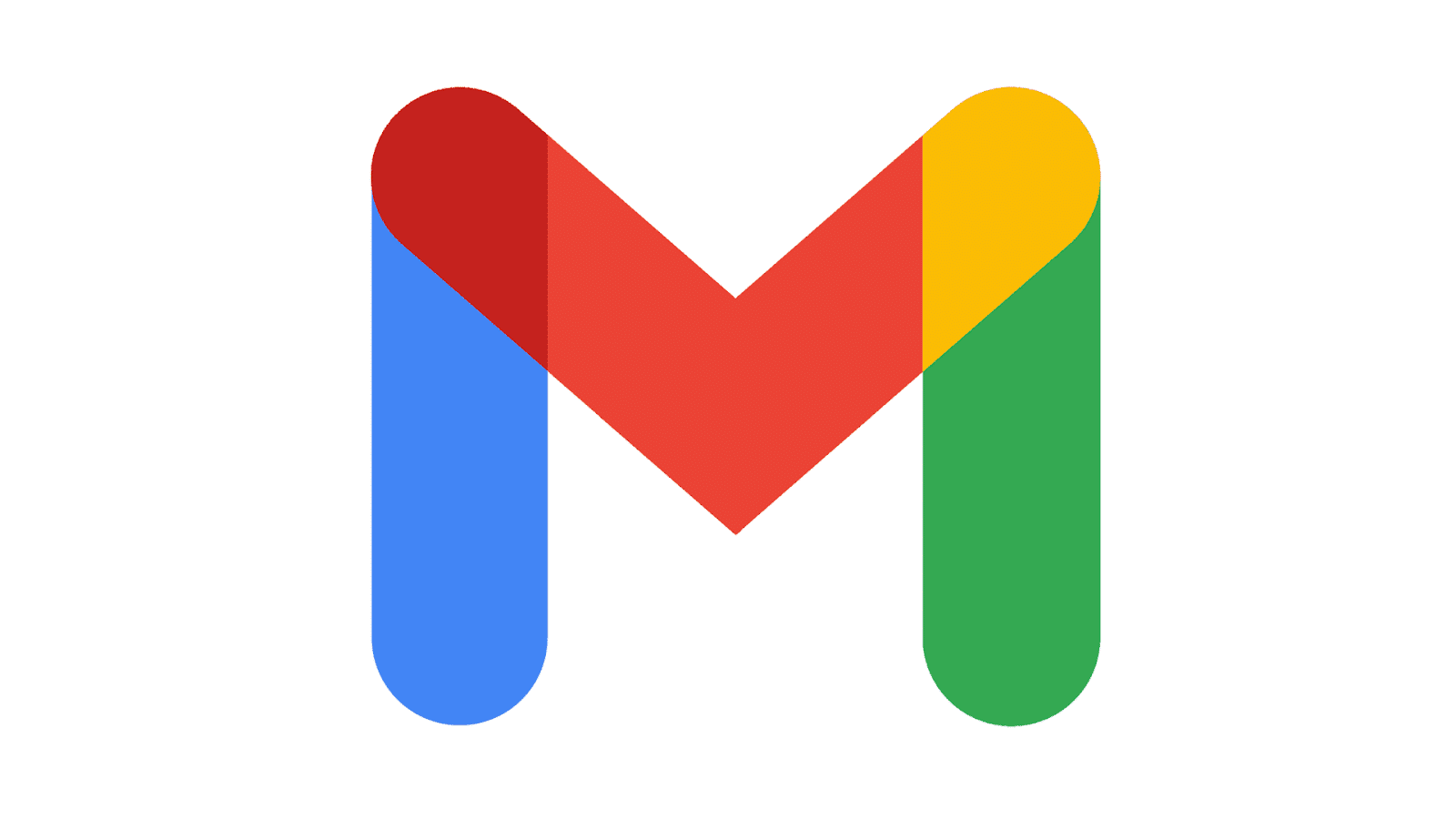 With over 1.5 billion users and growing, Gmail is the most popular email provider by a wide margin. The only challenger is in the email client department, with the Apple iPhone's Mail holding a slight lead in mobile installations.
Even so, Gmail's popularity isn't without good reason.
Like many Google products and services, Gmail offers an intuitive, easy-to-use interface stripped of clutter and unnecessary tools. As a result, even first-time users can easily navigate Gmail's interface to send and read emails. Plus, as you might expect from a search engine, Gmail also makes it easy to search your inbox and other folders.
One of Gmail's biggest advantages is its dynamic mail. This powerful feature allows users to complete certain actions (such as commenting on a Google Doc) within the email itself, saving valuable time. Dynamic mail supports extra apps and add-ons through Google Workspace, including Google Sheets and Google Docs.
Of course, all this convenience and flexibility comes at a cost – and the price is paid for in privacy.
In addition to collecting your personal information, Google keeps a close eye on everything you do when using its apps. And that's not limited to email. Whether you're sending a message in Gmail, responding to a comment on Google Docs, or filling out a Google Form, Google is watching.
That's not to say Google is using your data for some nefarious purpose, however. If anything, Google collects your data mostly to tailor your experience or, at worst, serve you ads. Plus, data collection is common among most email providers, including Microsoft Outlook and Yahoo! Mail.
Even so, it's not a bad tradeoff for a free email that's easy to use and highly compatible with other apps.
Gmail Pros
Much of Gmail's popularity is due to its flexibility and ease of use.
Easy and intuitive interface. Gmail's stripped-down interface makes emailing easy. With dynamic mail and other powerful features making most actions intuitive, even first-time users can find their way around.
Highly compatible. Gmail is highly compatible with Google Workspace, which includes apps such as Google Docs and Google Forms. As a result, Gmail is an excellent choice for anyone using these services. Users can also access the Gmail SMTP server to send and receive email through Outlook and other third-party email clients.
Junk-free inbox. Gmail inboxes are famously junk-free, thanks in part to Google's cutting-edge spam filtering. This is often a relief for users switching from other spam-laden providers such as Yahoo! Mail.
Gmail Cons
While a great choice for usability, Gmail has a few drawbacks that might not be so appealing for some users.
Questionable privacy. Whether right or wrong, Google and Gmail collect your data. That includes your personal information, app usage, and the content of any emails you send. While that's not a dealbreaker for some users, those looking for complete anonymity and privacy should consider ProtonMail.
No custom folders. The only drawback to Gmail's otherwise great user interface is its lack of folders. Unlike other email services offering custom folders for sorting emails, Gmail uses a labeling system instead. While many users prefer it, it takes some getting used to.
Costly paid tiers. Gmail's paid plans are slightly more expensive than the competition, with the most basic plan starting at $6 per month. While that's still not a lot, the price grows rapidly for enterprise-level plans integrated with Google Workspace. Of course, most users are perfectly happy with the free option.
TL;DR: Privacy vs Flexibility
Needless to say, Gmail and ProtonMail are two very different email providers. While both have their own benefits and drawbacks, their main differences come down to privacy and flexibility.
ProtonMail is more private but less flexible. While ProtonMail users have complete anonymity and privacy, they can only send so many messages per day.
Gmail is less private but more flexible. Gmail is easy to use and highly compatible with other apps, but it's not nearly as private.
Clearly, one isn't necessarily "better" than the other. But which one is better for you?
While you may already know by now, it helps to consider a few other factors beyond privacy and flexibility. Before you make a final decision, check out the next section for a few useful tips on choosing an email provider.
How To Choose an Email Provider
What do you need from an email provider?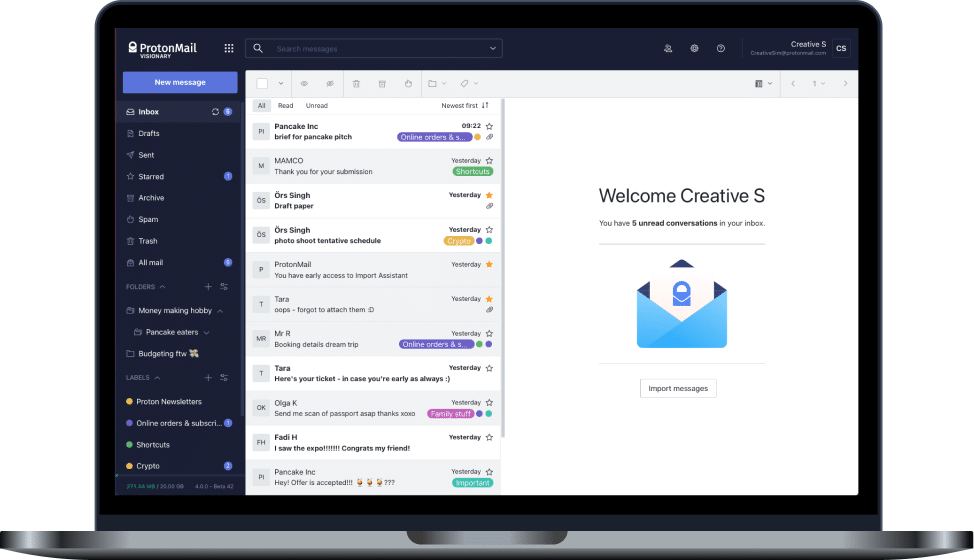 While some people want nothing more than an easy way to send emails, others may have more particular requirements. Whether it's complete privacy or compatibility with existing tools (or something else entirely), knowing your needs is key to choosing the right provider.
Of course, there are other factors to consider — and no one provider has them all.
1. Assess Your Needs
How do you plan to use your email? While Gmail is a great choice for personal correspondence, for example, it's probably not so great for sending medical records and other sensitive data.
Content marketing also presents several unique needs. While most email marketing campaigns use specialized email marketing software, they still rely on a strong email provider for sending and receiving emails. Here, more flexible options like Gmail and private email servers are usually more capable of supporting email marketing campaigns and best practices.
In any case, assessing your needs is the best way to choose an email provider. For example, some users may need an email provider capable of enterprise-level deployments. While ProtonMail has a business version, it may not be scalable or usable enough for some organizations.
Instead, an organization might prefer Gmail solely for its ease of use and scalability. While it wouldn't be as private or secure as ProtonMail, the need for a simpler, more flexible provider outweighs those factors.
2. Prioritize Privacy and Security
While emails are inherently private, many users are surprised to learn that email providers aren't necessarily private in practice.
Often, signing up for an email account means sacrificing some amount of personal data. While this data is usually just your name, phone number, and other contact information, providers like Gmail also scan the content of your emails.
Security is also a key factor, especially if you use your email for banking or other sensitive tasks. Here, the most secure email providers offer strong encryption features, as well as multi or two-factor authentication (MFA or 2FA) and other forms of access control.
Of course, no matter how you use your email, security and privacy are always important. While you won't go wrong with Gmail, ProtonMail, or any other major provider, some providers are more secure than others.
3. Check Compatibility with Existing Tools
If you regularly use your email alongside tools such as word processors and other apps, then you may want to find a compatible email provider.
Gmail and Microsoft Outlook are two great examples of this. As we covered earlier, Gmail is highly compatible with Google Workspace, offering users a direct link to Google Docs, Google Sheets, and a host of other tools. Microsoft Outlook does the same with Office 365.
4. Ensure Ease of Use
While most email services are pretty easy to use, the reasons why can vary.
Gmail and ProtonMail provide a perfect example of this contrast. While both offer a "simple" user interface, they're simple for different reasons. Where Gmail's simplicity is due to its intuitive design, ProtonMail's simplicity is due to a near-absence of features. Which do you think would be easier to use?
Enterprise users should also consider other people's usability requirements. For example, while a provider might offer certain benefits, they might not be worth it if it becomes difficult to onboard personnel. Here, it's important to consider how easily the average user will adapt to a new interface and how that might affect productivity, training costs, and so on.
5. Consider the Cost
Though most email providers offer free plans, they rarely meet the requirements of professional and enterprise users. With paid plans as the only practical option, the cost quickly becomes a major consideration.
Like with any software, cost varies depending on the number of users and scope of use. For example, where Gmail's basic plan starts at $6 per user per month, its business plans raise this cost to nearly $20. With enterprise plans likely having even higher fees, email can quickly become a major expense for any organization.
6. Try The Free Version
No matter how you plan to use your email, sometimes the best way to choose is to try every provider. Since most providers offer free plans, comparing different providers is easy and affordable.
While enterprise users may not be able to experience a full-scale deployment without a demo, trying the free version is still a great strategy.
ProtonMail vs Gmail: Detailed Comparison
Now that you know what to look for (or at least what you want), it's time to see how Gmail and ProtonMail really stack up. While you probably know the main differences by now, this next section will dive a little deeper into individual features.
Usability
Both Gmail and ProtonMail offer simple interfaces. While ProtonMail hasn't always been the most user-friendly, a 2021 update brought some major improvements.
Both providers offer a simple, easy-to-use interface. As of 2021, ProtonMail and Gmail share a very similar layout. Though ProtonMail is still pretty bare-bones by comparison, users will have no trouble finding their way around either interface.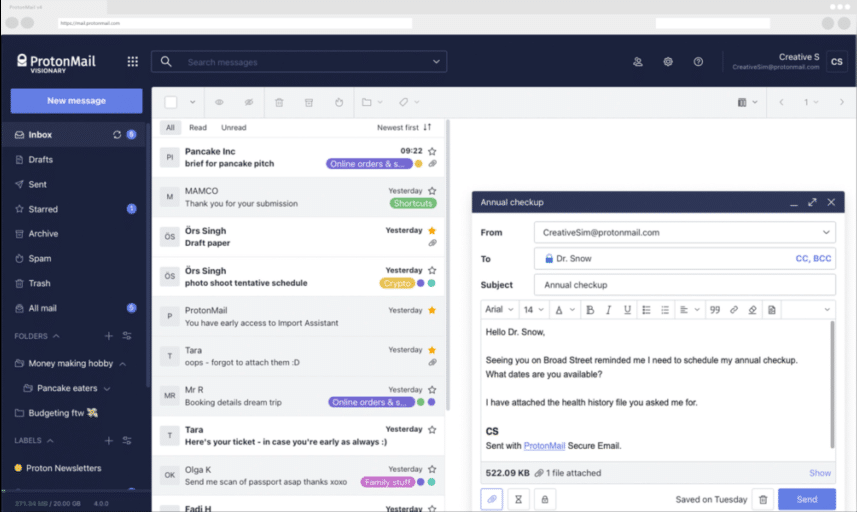 Email Sorting: Where ProtonMail uses labels and folders to sort emails, Gmail only uses labels. While that makes things a little simpler, it might be a difficult adjustment for those used to more traditional inboxes.
Compatibility: As part of Google Workspace, Gmail is instantly compatible with Google Docs and other productivity tools. While ProtonMail doesn't have this compatibility, it does allow users to quickly switch between ProtonDrive, ProtonCalendar, and ProtonVPN.
Customization: Though both providers offer different themes and layouts, Gmail offers far more. Gmail users can also create their own themes for a completely custom inbox.
Devices: Both Gmail and ProtonMail are available on desktops, web browsers, and mobile apps.
Privacy & Security
While ProtonMail is undoubtedly more private and secure, Gmail still offers plenty of security features.
Multi-Factor Authentication (MFA): Both providers provide two-factor and multi-factor authentication for an extra layer of security. Here, every login will require verification on a separate device, such as a mobile phone.
Data Collection and Logging: It's no secret that Google collects a ton of data — and Gmail is no exception. While this data is mostly used for identifying trends and tailoring experiences, it may be a bit too invasive for some users. By contrast, ProtonMail collects no data, IP addresses, or logs.
Encryption: ProtonMail provides strong end-to-end encryption, making it so that only you and the recipient can read your emails. While Gmail also offers basic encryption, it only works when the recipient uses the same type of encryption.
Email Privacy: While neither provider is interested in reading the juicy details of all of your emails, only ProtonMail can guarantee complete privacy. With their encryption scheme, not even ProtonMail or its employees can see what you send.
Scalability
Both Gmail and ProtonMail offer business- and enterprise-level plans. However, ProtonMail's extra security comes with limitations.
Number of Users: Both providers charge per user per month for up to 300 users for Gmail and up to 50 users for ProtonMail. However, Gmail's enterprise plans can support unlimited users, albeit for a massive premium.
Email Limits: Gmail allows users to send up to 2,000 emails per day. That's much more than ProtonMail, which only allows 150. While users can pay a premium to boost this up to 1,000, it's still significantly less than Gmail.
Storage Limits: Gmail is also generous in its storage limits, allowing users a whopping 15 GB of free storage. By contrast, ProtonMail only offers 500 MB, with a maximum capacity of 5 GB or 20 GB for paid users.
Support
While both providers offer basic support, only Gmail provides live support for its paid users.
Knowledge Base: Both providers offer a free knowledge base. Here, customers can self-diagnose and answer most problems they might encounter.
Customer Support: Both providers also offer various tiers of customer support. While support is usually limited to a contact form for most users, Gmail also offers 24/7 live support for paid plans. Unfortunately, ProtonMail does not yet offer live support at the time of writing.
Pricing & Plans
Gmail offers both free and business-level plans, as well as custom enterprise-level plans. However, the only way to upgrade is to sign up to Google Workspace, which includes upgraded versions of Google Docs and other Google apps.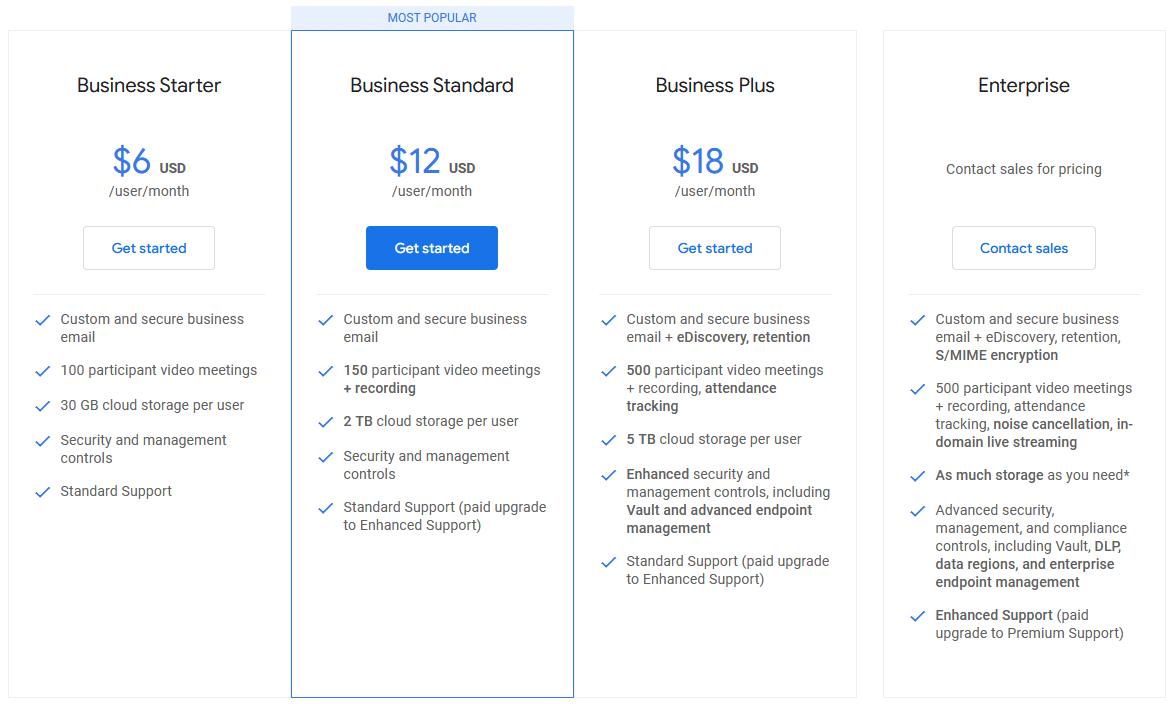 ProtonMail also offers a free account, albeit with very limited features. While ProtonMail's entry-level "Plus" plan is cheaper than Gmail's lowest paid plan, it's still more limited than Gmail's free account.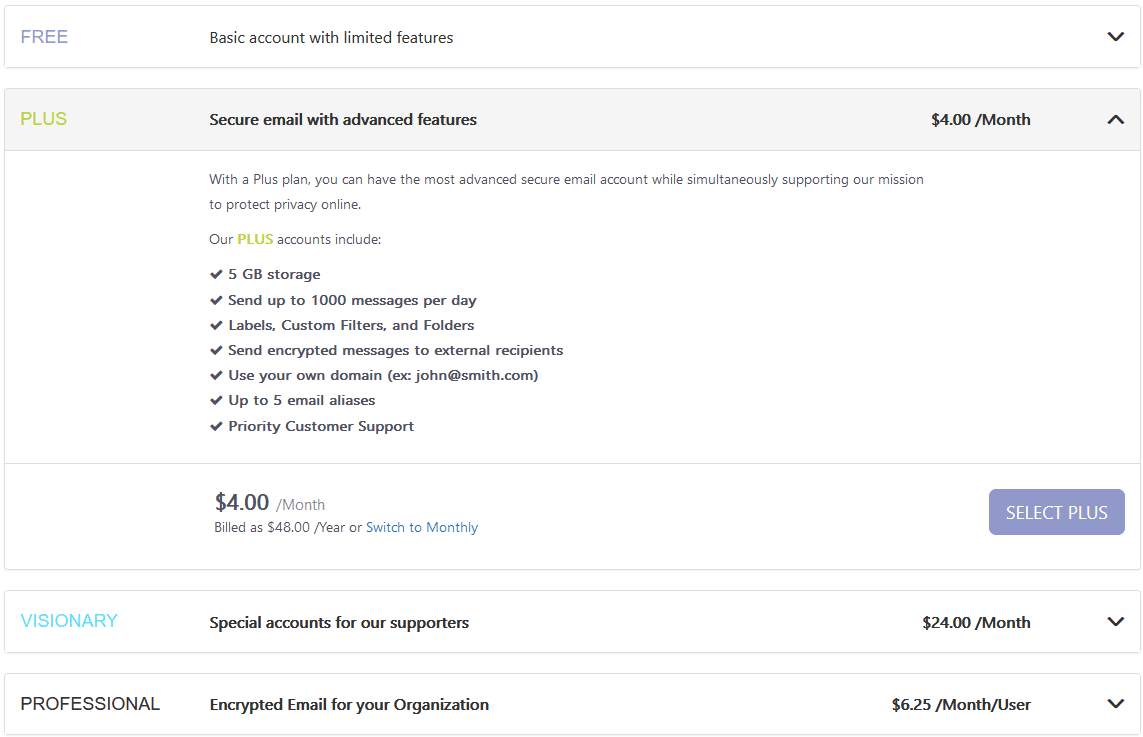 ProtonMail and Gmail go head-to-head in this guide 💪Click to Tweet

Summary
Gmail and ProtonMail are both excellent email providers in their own ways. While both offer free plans and a similar interface, the tradeoffs come down to privacy and flexibility.
ProtonMail offers unparalleled privacy and security but very limited flexibility.
Gmail offers high flexibility and large amounts of storage, but with much less privacy and unconventional email sorting.
No matter which one you choose, your website will also need a separate hosting package – especially when using a web-based email provider. To learn more about Kinsta's hosting packages, contact us to speak with our experts and schedule a demo.
---
Save time, costs and maximize site performance with:
Instant help from WordPress hosting experts, 24/7.
Cloudflare Enterprise integration.
Global audience reach with 34 data centers worldwide.
Optimization with our built-in Application Performance Monitoring.
All of that and much more, in one plan with no long-term contracts, assisted migrations, and a 30-day-money-back-guarantee. Check out our plans or talk to sales to find the plan that's right for you.