Thank you for subscribing!
Over the past 6 months, SE Ranking got a lot of acknowledgement not only from our wonderful clients (whose opinion we value above all) but also from expert jurors specializing in SEO, PPC, content, and other digital marketing fields. 
Thus, in November 2021, we became the finalists of the UK Search Awards in two categories: our platform was shortlisted as the Best SEO Software Suite and our Keyword Rank Tracker was a finalist in the Best SEO Tool nomination! 
While the UK Search Awards focus on industry players who closely work with the UK market, the international 'The Search Awards' series also has separate awards for agencies and software solutions operating in the USA, Canada, Europe, MENA, APAC and globally.
Since SE Ranking strives to make SEO easier for users from all over the world, we have submitted an entry to the APAC Search Award as well.
And we didn't have to wait long as in January 2022 we won the APAC Search Award as the Best SEO Software Suite for the countries of the Asian and Pacific regions! We are really excited to get this kind of recognition and will continue delivering powerful yet easy-to-use software solutions to our customers in these regions and beyond.
However, that's not all! 
In December, the head of our content team Svitlana Shchlehel (if you are not new to our blog, you've definitely come across her articles!) was shortlisted as the Rising Start in the European Content Awards! 
Aaaand just now we have our fingers crossed since we've got shortlisted for the European Search Award in two nominations: as the Best SEO Software Suite and the Best SEO Tool (with our Rank Tracker tool). The winners will be announced on May 26th!🤞🤞
All of the Don't Panic Search Awards entries go through a two-step judging process. Then, an independent panel of industry experts nominates the finalists and winners. That's why being featured in any of them is a huge honor for us!
However, the main judges for us are our users💙 That's why G2 Spring Report became a special news for us. We have been featured among the winners in 17 categories at once! Including Leader Spring 2022, Easiest to Implement, Easiest-to-use (Mid-market), Users Most Likely to Recommend, and 13 others.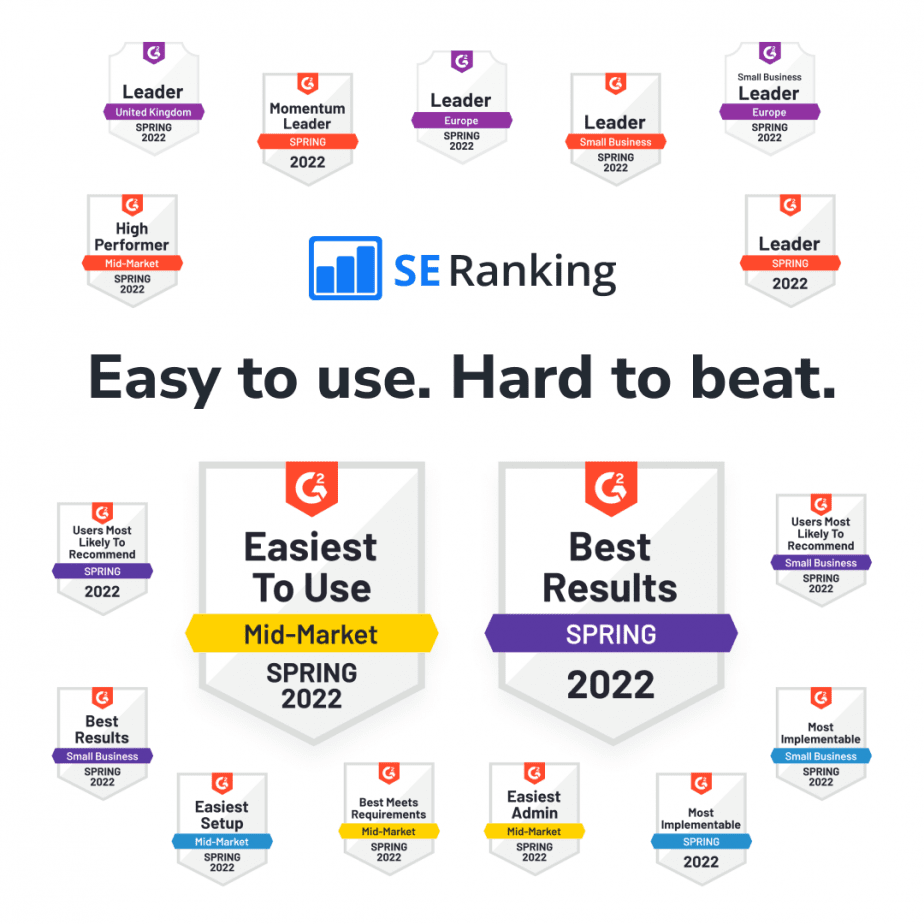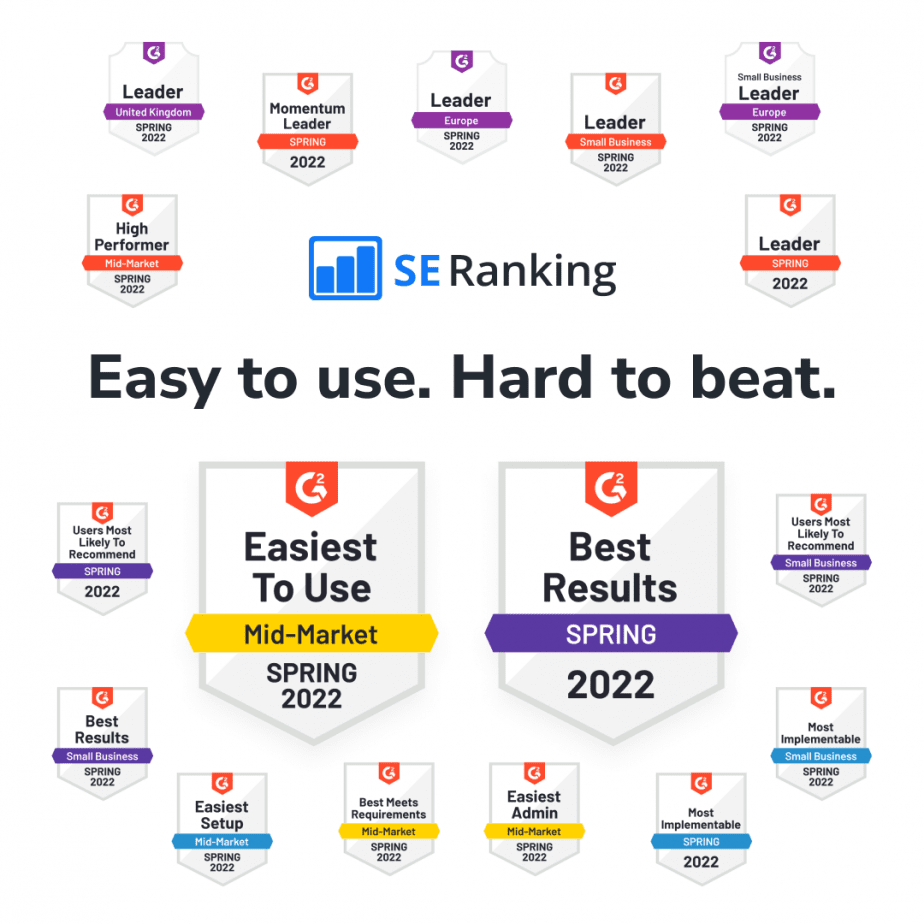 This year we are expecting more news to come, being thrilled and excited 😊 
Thank you so much for being with us and for helping us grow and thrive! 
If for some reason you are not with us yet—come and join our brilliant community of SEO professionals and business leaders.