Websites: if you build them, they will come. Well, only if you have high-quality content, that is.
When it comes to search engine optimization (SEO), gone are the days when you could "cheat" the system by strategically inserting keywords into titles and the openings of paragraphs. Today's SEO is far smarter than it was a decade ago, as it now has an eye for high-quality content rather than simple keyword stuffing.
This is good news for content creators. Now more than ever, high-quality content means your audience will find you in the first results of any search engine. However, it does mean fiercer than ever competition for producing the best possible content on topics relevant to your business
New Content vs. Optimized Legacy Content
More than 50 billion pages of content currently exist on the Internet. Search engines are tasked with sorting through these billions of web pages to bring us the most relevant, useful results – in a fraction of a second. Pages are scanned for relevance and usability as well as expertise of sources and indeed freshness of the content.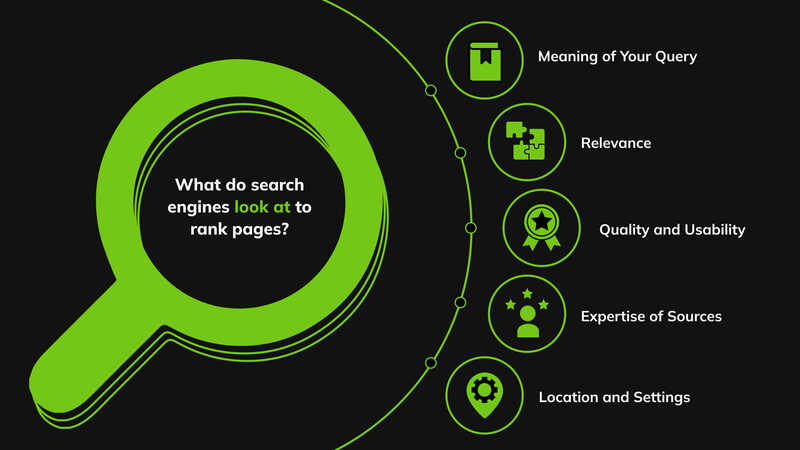 Search engines reward websites that both produce regular new content and update old content. This doesn't mean you can change one word in a post and expect to be rewarded for it. Google's own Search Quality Rating Guidelines state that "a document having a relatively large amount of its content updated over time might be scored differently than a document having a relatively small amount of its content updated over time."
At Evolving Web, we publish a new blog post every week on average. There are very good reasons to do this from an SEO standpoint. Search engines reward sites that regularly produce new content, as they are deemed to be more up-to-date and relevant.
This is not to say that you can simply flood the web with third-rate blog posts and expect to be rewarded; as previously mentioned, today's SEO discriminates for quality. However, a content strategy that prioritizes regular new content is an excellent way to ensure your site ranks well.
That said, creating fresh content isn't always the best solution. Let's say you have a year-old blog post that has long performed well, but that has recently lost its Page 1 Google ranking.
In this case, it's probably more advisable to freshen it up with new information than to create an entirely new post on the same subject.
Like any good investment, high-quality content appreciates over time through visibility and links. In this situation, creating an entirely new blog post about a topic you've previously covered in a format that has performed well risks undermining your existing content while creating a now obsolete page – all the while making extra work for yourself.
When strategizing new content, it pays to examine what you've already created, and what has performed well in the past – and see what can be simply optimized rather than created fresh.
When to Optimize and When to Start Afresh
Evolving Web has worked with numerous clients to develop effective content strategies that strike a balance between new and optimized "evergreen" content. One such client is the Canada Foundation for Innovation (CFI), a non-profit corporation that invests in research infrastructure at Canadian universities, colleges, research hospitals and other research institutions.
The CFI publishes regular news posts, roughly averaging a post a month. These posts represent a mix of "corporate news" – typically consisting of announcements of new research funding and programming – as well as editorial content that highlights everything from the depth of Canada's research talent pool to the CFI's role in alleviating labour shortages by encouraging female participation in STEM fields.
These types of editorial posts, mixed in with current affairs updates, represent content that can be optimized and repurposed. In the case of the latter story (which also appeared in the Hill Times), the topics of labour shortages and female participation in STEM look to remain salient for many years to come, although the specific statistics will change year by year, making for a perfect candidate for optimization.
Other pieces of content might be less clear-cut than this. While a topic like female participation in STEM is bound to remain relevant for the foreseeable future, the topic of labour shortages could vary considerably, depending on what current needs are. Such changes might necessitate an entirely new article or just an adjustment of the existing content.
So how do you decide which to do? As a general rule, if you have to change more than 50% of the content, it's better to start afresh. At over 50% different, you're creating fundamentally new content, and it should be presented as such. If it's a less than 50% transformation, it's advisable to optimize the original content, thereby retaining its existing SEO traction.
Both new content and legacy, optimized content enrich a site from an SEO standpoint. However, optimizing content is a particularly good time investment as search engines have to do less work to process the content and promote it.
How to Identify Content that Needs Updating
When it comes to old content, performing semi-regular content audits can help you identify stale and underperforming pages that could benefit from updating.
However, even well-performing pages might benefit from being optimized. Here are some questions to ask when considering whether to update a piece of website content:
Does the content receive relevant traffic?

Does it need to be updated due to new developments?

Is the page still ranking on different keywords? Is it losing or gaining in ranking?

Are there other good keywords related to the topic that can easily be included in the content?

What are other top-ranking content providers offering on the subject? Are they doing a better job addressing the topic?

Can I realistically improve, modify or add to the content without disturbing the user experience?

Is the topic critical to your business goals, hence worth the effort?
Data on how pages are performing is available through Google Search Console and tools like Screaming Frog and Semrush. When performing a content audit, pages should be divided into three categories:
Top-performing pages (i.e. pages that show up on page 1 of search results)

Pages with potential for better results (i.e. pages that show up on page 2 of search results)

Low-performing pages that are in neither of these categories
The pages in the first two categories should be the focus of your activity. The second category of web pages represents prime content for optimization, but the first category is also well worth paying attention to, as work may be needed to ensure that it maintains its high ranking.
As for the low-performing pages, some may still benefit from updating. Others may benefit from a recommendation and a link by way of a new post that may revitalize neglected content. While not as valuable as inbound links from an SEO perspective, strategic internal linking is a great way to point Google and site visitors to the most popular or important topics and is therefore a good SEO strategy.
Keeping Content Fresh
At Evolving Web, we build websites with the objective that they remain relevant for years. But while much of this has to do with design and functionality, a website's continued relevance owes much to a solid content strategy. Are you offering the best, most up-to-date possible content on your subject matter? Ask yourself this question regularly.
If you've got great topics that people out in the world care about, you have the potential to produce great content – whether that content is new or revised. Great topics can easily be milked for multiple posts, highlighting different aspects of that topic, and there's every reason to continue to produce new pages of material.
Just don't neglect the old stuff. If you're a subject matter expert, you doubtless have superb content on your site that could be performing better for you. A little optimization can go a long way.