The initial website investment alone is enough reason to secure your website from the start. Hacks, malware, backdoor attacks, and SEO spam are only a few of the lingering threats waiting to take advantage of your server, visitor data, and website infrastructure.
These security threats endanger future profits, customer trust, and the stability of your entire site. That's why we made a list of the best WordPress security plugins to lock out all potential intruders.
Using these security plugins on a website is like getting insurance and installing an alarm system. This exciting new investment may require a hefty down payment, inspection fees, and mortgage. Would you not want to protect it to the best of its ability for such a high-value investment? That's precisely what we'll explore in this post!
WordPress Security Plugins 101
By default, WordPress core has some security measures in place. But it can constantly be improved with a reputable security plugin. Top WordPress security plugins deliver:
Active security monitoring
File scanning
Blocklist monitoring
Security hardening
Post-hack actions
Brute force attack protection
Notifications for when a security threat is detected
Some WordPress security plugins throw in even more futures, but the ones listed above are the standout ones.
Your #1 Priority: Secure Hosting
The security of your site is only as good as the foundation it's running on. That's why it's important, before looking into the best WordPress security plugins, that you choose a WordPress hosting platform that has security measures already in place, such as Kinsta (which provides enterprise-level security enhancements for all users).
Many of these safeguards are done at the server level and can be far more effective without harming performance on your site. You don't have to spend time fiddling with a bunch of security settings in plugins that you might not even understand.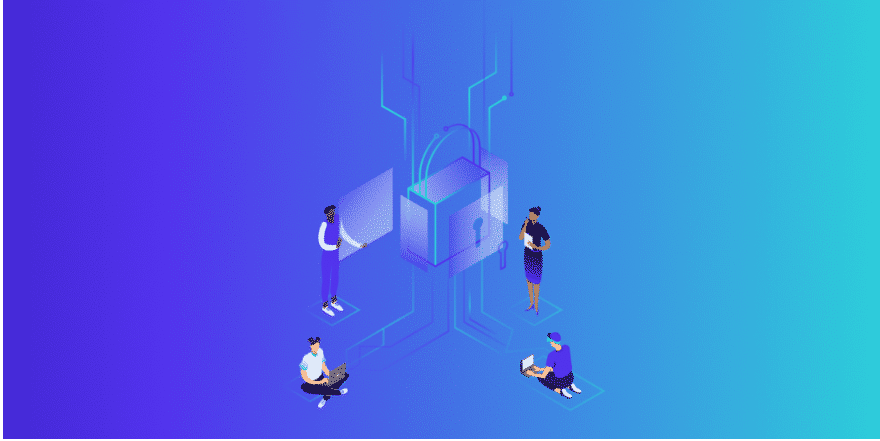 Here are a few security features that Kinsta offers on all WordPress-managed hosting plans.
Kinsta detects DDoS attacks, monitors uptime, and automatically bans IPs with more than six failed login attempts in a minute.
Only encrypted SFTP and SSH connections (no FTP) are supported when accessing your WordPress sites directly (here's the difference between FTP and SFTP).
Hardware firewalls and additional active and passive security measures are in place to prevent access to your data.
Our open_basedir restrictions also don't allow PHP execution in standard directories prone to malicious scripts.
Kinsta uses Linux containers (LXC) on top of Google Cloud Platform (GCP), which provides complete isolation for each account and each separate WordPress site. This is a much more secure method than offered by competitors. GCP also employs data encryption at rest.
Kinsta only runs supported versions of PHP: 7.4, 8.0, and 8.1. Unsupported PHP versions are dangerous because they no longer have security updates and are exposed to unpatched security vulnerabilities. Regular updates are your best bet.
Kinsta provides backups for all sites on its servers, automatically creating two weeks of backups for site owners to restore if needed.
Two-factor authentication adds another layer of security during the login process.
All new Kinsta installations are required to generate a solid password to proceed.
Nothing is ever 100% hack-proof, and that's why Kinsta provides free hack fixes for all clients.
It's important to note that many security plugins cause performance issues since they're always running. That's why Kinsta bans some (not all) security plugins. Kinsta also utilizes load balancers with Google Cloud Platform, which means in some cases, the IP blocking features of specific security plugins won't work as intended.
If you're a Kinsta client, we highly recommend utilizing a solution such as Cloudflare or Sucuri, along with Kinsta, especially if you need extra protection or help to decrease bot and/or proxy traffic. Sucuri is known for its ability to help quickly mitigate DDoS attacks. You can also configure the recommended firewall settings if using Cloudflare.
However, not every host will have as tight of security as Kinsta, and that's when you can benefit from the best WordPress security plugins.
Keep the bad guys at bay with help from these powerful security plugins 🔒Click to Tweet
Best WordPress Security Plugins in 2022
If you're in a hurry, feel free to click on the following links to test the security plugins and make your own decisions. If you'd like to see our in-depth analysis, keep reading!
Best Plugins for All-around Website Protection and Active Monitoring
Best to Scan for and Block Malware, Viruses, and Suspicious IPs
Best for Spam and Bot Prevention
Best for Hiding Files from Intruders
Best for Authentication and Login Security
Best for Site File Backups
Best Plugins for Hack Repairing
Best for Running Security Logs
Best for Activating an SSL (secure socket layer)
Most useful security plugins have a price tag, but a few come with limited functionality for free.
We'll talk about the pricing, but it's more important to understand what each plugin will do for you. Ultimately, it's all about figuring out the best way to keep the bad guys away from your investment — sometimes, that means spending a little money.
Best Plugins for All-around Website Protection and Active Monitoring
1. Sucuri Security – Auditing, Malware Scanner and Security Hardening
The Sucuri Security plugin offers both free and paid versions, yet most websites should be fine with the free plugin. For instance, the website firewall requires you to pay for a Sucuri plan, but not every webadmin feels like they need that type of security.

As for the free features, the plugin comes with security activity auditing to see how well the plugin is protecting your website.
It has file integrity monitoring, blocklist monitoring, security notifications, and security hardening. The premium plans open up customer service channels and more frequent scans. For instance, you might want a scan completed every 12 hours.
Pricing
Sucuri offers a free plan and a 30-day moneyback guarantee if you upgrade and don't like it.
Here are the premium plans:
Basic Firewall: $9.99 per month
Pro Firewall: $19.98 per month
Basic Platform (cleanups, scans, firewall, and CDN): $199.99 per month
Pro Platform: $299.99 per month
Business Platform: $499.99 per month
Features That Make Sucuri Security a Great Choice:
It offers multiple variations of SSL certificates. You have to pay for these, but they're available in the packages.
Customer service is available in the form of 24/7/365 chat, email, and a ticketing system.
You receive instant notifications when something is wrong with your website.
Advanced DDoS protection is available through some plans.
If you don't want to pay any money, you still receive valuable tools for blocklist monitoring, malware scanning, file integrity monitoring, and security hardening.
The premium platform offers post-cleanup reports, SLA to remove hardware, blocklist monitoring, hack patching, and more.
Further reading: How to Set up Sucuri Firewall (WAF) on Your WordPress Site
2. iThemes Security
The iThemes Security plugin (previously known as Better WP Security) is one of the more impressive ways to protect your website, with over 30 offerings to prevent things like hacks and unwanted intruders.
It has a strong focus on recognizing plugin vulnerabilities, obsolete software, and weak passwords, making iThemes an all-encompassing security plugin for all types of WordPress sites.

Although some basic security features are included with the free version, we highly recommend upgrading to iThemes Security Pro. This provides ticketed support, one year of plugin updates, and support for two websites. If you'd like to protect more sites, you can upgrade to a more expensive plan.
As for the primary features in the pro version, iThemes Security Pro provides strong password enforcement, the locking out of bad users, database backups, and two-factor authentication.
These are only a few ways to protect your site with this WordPress security plugin. You can activate 30 full security measures, making iThemes Security Pro a great value.
Pricing
The iThemes Security Pro security suite starts at $80 per year. Pricing increases if you need to secure more sites. There's also a 30-day money-back guarantee.
Here are the iThemes Security Pro plans:
Blogger: $80 per year
Freelancer: $127 per year
Gold: $199 per year
Plugin Suite: $499 per year
Enjoy peace of mind with our Google Cloud Firewall and hack fix guarantee. Try Kinsta for Free.
Features That Make iThemes Security a Great Choice:
The security plugin offers file change detection, which is vital since most webadmins don't notice when a file is messed with.
Add an extra layer of protection to your login by using the Google reCAPTCHA integration and two-factor authentication.
The plugin compares your WordPress core files with the current version of WordPress, helping you understand if anything malicious is placed in those files.
Update your WordPress salts and keys to add an extra layer of complexity to your authentication keys.
You can set an "Away Mode" for when you're not making constant updates to your site and want to lock your WordPress dashboard from all users completely.
Other essentials like 404 error detection, brute force protection, and strong password enforcement.
You can ban users and prevent brute force attacks.
The plugin offers partial website backups and the enforcement of SSL.
3. Wordfence Security
Wordfence Security is one of the most popular WordPress security plugins, and for a good reason. This gem pairs simplicity with powerful protection tools, such as the robust login security features and the security incident recovery tools. One of the main advantages of Wordfence is that you can gain insight into overall traffic trends and hack attempts.

Wordfence is one of the more impressive free security solutions, with everything from firewall blocks to protection from brute force attacks.
Pricing
There's a free version and a premium option starting at $99 per year for one site.
The plugin creators also make it cheaper for developers, providing steep discounts when you sign up for multiple site keys. For instance, if you buy 15+ licenses, you'll get 25% off or $74.25 per license.
It pays to consider Wordfence if you're developing multiple websites and want to protect them all.
Here's the entire discount structure:
1 site license: $99 per year
2-4 site licenses: $89.10 per year (10% discount)
5-9 site licenses: $84.15 (15% discount)
10-14 site licenses: $79.20 (20% discount)
15+ site licenses: $74.25 (25% discount)
Features That Make WordFence Security a Great Choice:
The free version is powerful enough for smaller websites.
Developers can save tons of money when signing up for multiple site keys.
It has a full firewall suite with tools for country blocking, manual blocking, brute force protection, real-time threat defense, and a web application firewall.
The scan portion of the plugin fights off malware, real-time threats, and spam. It scans all your files for malware, not just WordPress files.
The plugin monitors live traffic by viewing things like Google crawl activity, logins and logouts, human visitors, and bots.
You gain access to some unique tools like the option to sign in with your cell phone and audit your website.
The comment spam filter removes the need to install a separate plugin.
It monitors your plugins and lets you know if they have been removed from the WordPress plugin repository (usually due to being unsafe or hacked), are no longer being updated, or have been abandoned.
4. All In One WP Security & Firewall
As one of the most feature-packed free security plugins, All In One WP Security & Firewall provides an intuitive interface and decent customer support with no price tag.
This is a highly visual security plugin with graphs to explain beginner metrics like security strength and what needs to be done to make your site stronger.

The features are broken down into three categories: Basic, Intermediate, and Advanced. Therefore, you can still use the plugin if you're a more advanced developer.
This plugin mainly works by protecting your user accounts, blocking forceful attempts on your login, and enhancing user registration security. Database and file security is also packaged into the plugin.
Pricing
Free
Features That Make All In One WP Security & Firewall a Great Choice:
The WordPress security plugin has a blocklist tool where you can set specific requirements to block a user.
You can backup .htaccess and .wp-config files. There's also a tool to restore them if anything goes wrong.
The plugin shows one graph to specify how strong your website is and another graph that points to particular problem areas of your site. It's one of the best features for the average user to visualize what's going on with the security of a site.
There's a temporary lockdown button for emergencies.
You can export and import certain security features.
Block other sites from displaying your site content with the use of iframes.
You can hide website information from bots and other intruders.
The plugin is free without any upsells along the way.
5. BulletProof Security
The BulletProof Security plugin is actively developed, updated, and seems to contain more features than most other security plugins on the market. You receive features for quarantines, email alerting, anti-spam, auto-restore, and more.
It works rather well as an all-around WordPress security plugin, especially considering it handles database backups and login security.
We suggest you try out the free plugin first since it offers the following tools:
Login security and monitoring.
Database backups and restoring.
MScan Malware Scanner.
Anti-spam and anti-hacking tools.
A security log.
Hidden plugin folders.
A complete setup wizard.
It's not the most beginner-friendly WordPress security plugin. Still, it does the job for advanced developers who want to take advantage of unique settings and features like the anti-exploit guard and the FTP file locking. It also has a setup wizard auto-fix feature to help make it a little easier.
Pricing
BulletProof Security has both a free and premium version. The paid option sells for a one-time payment of $69.95 and provides a 30-day money-back guarantee.
Features That Make BulletProof Security a Great Choice:
It has some unique advanced security tools on the market, with features like BPS Pro ARQ Intrusion Detection and Prevention System (ARQ IDPS) encrypting solutions and scheduled cron cURL scans, folder locking, and more.
The free version is packed with enough features for the average website.
The database backups are provided in the free version.
You can hide individual plugin folders.
The maintenance mode functionality is not something you would find in most other security plugins.
The security and HTTP error logging keeps an eye on vulnerabilities.
The plugin forces you to make strong passwords.
You receive reminders when a theme or plugin update is available.
Best To Scan for and Block Malware, Viruses, and Suspicious IPs
6. SecuPress
SecuPress is a solid all-around security choice, but we like it most for its focus on blocking threats like malware and viruses. It's developed by Julio Potier, one of the original co-founders of WP Media, who you might recognize as they develop WP Rocket and Imagify.
If you want a security plugin with a great UI and easy-to-use interface, SecuPress is an option to consider. The free version features anti-brute force login, blocked IPs, and a firewall.
It also includes protection of your security keys and blocking bots (which you often have to pay for in other security plugins). The malware scans look for suspicious activity and even block intruders when necessary.
If you want even more features, their premium version includes alerts and notifications, two-factor authentication, IP Geolocation blocking, PHP malware scans, and PDF reports.
Pricing
There is a free version suitable for standard website security, especially malware scanning and bot blocking. The premium version starts at $69.99 a year per site. Pricing per site drops drastically if you opt for 5, 10, 25, or even 200 sites.
Here's the pricing for additional products and services from SecuPress:
Professional configuration: $120
Malware removal: $360
WordPress security training: $449
Security maintenance: $39
Features That Make SecuPress a Great Choice:
The UI in SecuPress is one of the best! This makes it very easy to use, even for beginners.
The plugin makes 35 security checks.
The premium version adds much value with security alerts, a thorough malware scan, and the option to block countries through geolocation.
It includes the ability to change your WordPress login URL so bots can't find it.
It helps you detect themes and plugins that are vulnerable or that have been tampered with to include malicious code.
Detects and blocks suspicious IPs.
Prevents brute force logins.
Runs security reports that you can save as PDFs or print.
7. WPScan – WordPress Security Scanner
The WPScan WordPress security plugin takes a different approach to security. It uses a manually-curated vulnerability database updated by dedicated security specialists and the community at large daily. Sponsored by Automattic, the database includes more than 21,000 known security vulnerabilities.
Thanks to that database, the WPScan plugin can scan your WordPress core version, plugins, and themes for known security vulnerabilities.

Additionally, the plugin has other security checks, such as scanning for exposed debug log files, backed-up wp-config.php files, users with weak passwords, and more. WPScan has a Free API plan that should be suitable for most WordPress websites. However, it also has paid plans for users who may need more API calls.
This is your best bet if you're looking for malware, IP, and file scanners.
Pricing
There's a forever-free plan to run up to 25 API requests each day. This should be enough for the average WordPress site with up to 22 plugins. Pricing increases with premium plans as you add more API requests.
Here are the premium plans:
Start: $5 per month
Professional: $25 per month
Enterprise: custom pricing
Features That Make WPScan a Great Choice:
It uses its own constantly updated vulnerability database.
Run regular scans to check core files, debug.log files, database files, and more.
There are options to send email notifications when vulnerabilities are discovered.
You can schedule scans to run at specific times.
The plugin lets you know about weak passwords and pushes you to change them.
View and download reports.
Receive risk scores to get a greater view of your site's vulnerability.
Use the security scanner to see what a hacker sees when trying to attack your site.
Each vulnerability discovered offers links and references to guide you on how to fix the problem.
They even have a rewards program for submitting to their vulnerability database.
8. Security Ninja
Security Ninja is a veteran in the WordPress security space. Starting as one of the first security plugins sold on CodeCanyon (with four add-ons available), it moved to a freemium model in 2016.
Add-ons were ditched to have just two versions – free and premium. The main module (the only one available for free) performs over 50 security tests ranging from checking files for malware and MySQL permissions to various PHP settings.
Security Ninja also does a brute force check of all user passwords to weed out accounts with weak passwords such as "12345" or "password."
This helps educate users on security. It includes an automatic hack fix tool, but for those who want to understand what's going on, there's a detailed explanation of every test, including code to fix the security issue manually.
If you don't like plugins messing with your site, Security Ninja offers an excellent alternative to the usual "just click here to fix it" approach. You simply look at the vulnerability scanner warnings and choose what you want to do with the issues.
Pricing
Plans include:
Free
Starter: $49.99 per year
Plus: $149.97 per year
Pro: $199.99 per year
Agency: $249.99 per year
You can also opt for a shorter-term monthly plan (which starts at $8.99 per month) or go with lifetime packages (starting at one-time payments of $139.99 for the Starter plan)
Features That Make Security Ninja a Great Choice:
The security tester module (available in the free version) performs over 50 security tests across your site.
Not tech-savvy? No problem, the auto fixer module can resolve any issues detected.
Scan the WordPress core to ensure the integrity of your files by comparing them to a secure and recent copy from WordPress.org.
Scan plugins and themes in search of suspicious code and malware.
Take advantage of a massive list of known bad IPs and automatically block them.
Log all events on your WordPress site, from users logging in to settings being changed.
You can schedule regular scans.
Optimize your database to improve site speeds.
Run different tests like debug, database configuration, and WP options tests.
The tests and scans get even more in-depth in the premium version, with tests for X-XSS protection, unwanted files in the root folder, and strict-transport-security.
9. MalCare Security
The MalCare Security plugin provides a cloud-based malware scanner that considers your entire website to identify everything from problems with plugins to risky IPs. The bot protection comes in handy, but it excels as a quick malware finder.
The plugin features a one-click removal tool so that you can clean up your site before search engines see any problems with it. In addition, the intelligent scanning process utilizes data from thousands of websites to approach what may affect yours.

MalCare Security also sends you a notification whenever your site goes down, allowing you enough time to respond to an attack. Finally, MalCare Security does a wonderful job of remaining lightweight so as not to slow down your website, seeing as how bulky plugins are somewhat standard in the malware scanning space.
Pricing
There's a free plan with malware scanning, plugin firewall, login protection, and bot detection.
Premium plans offer additional tools like instant malware removal, real-time firewall updates, and the ability to view hacked files. Here's the pricing:
Basic: $99 per year
Plus: $149 per year
Pro: $299 per year
Pricing includes support for one website; plans increase in price as you add more sites. They also provide add-ons like real-time backups ($100 per site per year), hourly backups and scans ($500 per site per year), visual regression testing ($100 per site per year), and additional staging sites ($100 per site per year).
Features That Make MalCare a Great Choice
A cloud-based malware scanning system that analyses an entire site.
Bot protection not only identifies bots but also helps you block them.
An intelligent plugin monitoring system and firewall to keep out intrusions.
Login protection fights hackers on the login page, eliminates unusual traffic sources, and lets you block IPs from specific countries.
A one-click malware scan button.
Captcha technology to strengthen your login page.
One-click website hardening that uses best practices from around the industry and implements them on your site within seconds.
Uptime monitoring.
Protection from unique threats like favicon virus hacks, cookie stealing, and Google blocklist hacks.
Options to view information about hacks and instantly remove the problems.
10. Security & Malware Scan by CleanTalk
Security & Malware Scan by CleanTalk is another excellent solution for running thorough malware checks and identifying suspicious IPs and bots. CleanTalk is a service that uses cloud security to automatically block website threats and give site owners the information they need to improve security measures in the future.
Its plugin is free, but you must sign up for the premium cloud security service to take advantage of most features. In short, we like CleanTalk's plugin for its constant surveillance of bad IP addresses and malware.
The cloud connection also assists with keeping most security activities off your servers, which maintains respectable site speeds.
The plugin is pretty easy to understand, showing a list of files that may cause trouble. After that, you need coding experience to open those files and see what's wrong. However, CleanTalk lets paying users send in files, after which, CleanTalk customer support reps analyze and clean them.
It's not quite as much of an automated system as some competitors, but you can't beat the efficiency and accuracy of the scanner.
You also receive several other features for blocking brute force attacks, checking outbound links, activating two-factor authentication, and more.
Pricing
They say the plugin is free, but you must sign up for the CleanTalk Cloud Security service for any of the features to work.
Here's some of the pricing for CleanTalk's cloud security services:
1 website: $49 per year
3 websites: $24 per year
5 websites: $36 per year
10 websites: $63 per year
20 websites: $117 per year
The pricing goes up to $180 per year to support 40 sites, or you could opt for the unlimited website plan for $18 per month.
Features That Make Security & Malware Scan by CleanTalk a Great Choice
It works using a cloud-based malware scanner, ensuring you don't waste server resources.
There's anti-virus scanning along with the malware functionality.
All customers receive an automatic security firewall.
You receive daily reports, an audit log, and real-time traffic monitoring.
The plugin checks all outbound links.
The scans run automatically (every day) and get stored on the cloud for several months.
Non-coders can send in vulnerable files for the CleanTalk team to fix problems.
The plugin has some login security features like brute force protection, login attempt logs, and blocking login attempts from certain countries or IP addresses.
Email notifications get sent to the admin whenever a threat appears.
Best for Spam and Bot Prevention
11. Jetpack
Most people who use WordPress are familiar with Jetpack, and it's mainly because the plugin has so many features, but it's also because the plugin is made by people from WordPress.com. There are so many features in Jetpack that it's worth exploring. Jetpack is filled with modules to strengthen your social media and site speed, but the true security benefit comes from spam and bot prevention.
Some other security tools are included with Jetpack as well, making it an appealing plugin for those who want to save money and rely on a reputable solution. For instance, the Protect module is free and blocks suspicious activity from happening.
The basic security functionality from Jetpack also supports brute force attack protection and allowlisting.
As for spam protection, it's the best option for automatically finding and deleting spam comments. The anti-spam integrates with WooCommerce, and all ecommerce stores, as well.
Pricing
Jetpack offers its famous spam protection (as powered by Akismet) for free. However, most other security features require a subscription.
You can get site backups for around $9 per month, but tools for real-time malware scanning and spam protection for forms require the $24.92 plan. The good news is that Jetpack has frequent 50% off discounts.
It's worth mentioning that brute force attack prevention comes with the free plugin, too.
Features That Make Jetpack a Great Choice:
The free plan provides a decent amount of security for a small website. You can upgrade to the reasonably priced premium plans and get full support.
The spam protection is the best you can find, seeing as how Akismet archives hundreds of pesky spam comments without you even knowing about it.
The premium plans turn the plugin into more of a suite, with benefits like backups and security scanning.
Plugin updates are managed entirely through Jetpack.
Jetpack is a plugin that eliminates the need for other plugins. For instance, it has features for email marketing, social media, site customization, and optimization.
Brute force attack protection comes with the free plan.
It provides site statistics right on the main WordPress dashboard.
The free content delivery network (CDN) helps speed up your website.
You also get downtime monitoring.
12. Astra Security
Astra Security Suite is a go-to security package for your WordPress site. With Astra, you don't have to worry about malware, SQLi, XSS, comments spam, brute force, or 100+ other threats, which means you can get rid of other security plugins & let Astra take care of it all. In addition, Astra's super intuitive dashboard doesn't come with a hundred buttons that make you feel overwhelmed.
We particularly like AstraWeb Security for its spam and bot protection. It prioritizes the blocking of bad bots along with fake search engine bots.
It also handles multiple forms of spam by automatically blocking all spam while minimizing spam comments, correcting SEO spam, and more.
Along with fighting spam and bots, Astra runs regular scans while also fixing hacks after they happen. Astra covers a long list of potential attacks, including brute force attacks, SEO spam hacks, SQL injection, WP backdoor hacks, and monetization hacks.
Pricing
This isn't a free plugin. Although you can install it on your website, it won't do anything until you sign up for one of the following pricing plans:
Pro: Starting at $19 per month
Advanced: $39 per month
Business: $119 per month
Features That Make Astra Web Security a Great Choice:
Astra Security Suite is installed as a WordPress plugin, and there is no need to change DNS settings.
They offer immediate malware cleanup, a rock-solid firewall that stops attacks like SQLi, XSS, Code Injection, Bad Bots, Brute force, SEO spam, and 100+ other cyber attacks.
Spam protection covers everything from SEO spam to comment spam.
The plugin offers consistent bot tracking.
Astra sends daily email reports with information about the number of attacks stopped, hourly logins, and more.
Malicious file uploads get blocked automatically.
Complete security audit, including the business error logic for your WordPress website.
The intuitive dashboard logs all attacks and gives you an option to block or allowlist countries, IP ranges, URLs, and much more.
You get access to a bounty management platform where you give hackers a safe and secure way to report any vulnerability they find on your website. Astra's engineers validate every reported issue.
13. Stop Spammers Security
Stop Spammers Security is one of the best WordPress security plugins for minimizing spam, and it's not just for comment spam either! The plugin identifies and blocks spam through plugins, forms, comments, and more.
You can configure specific blocking mechanisms before running the plugin, like by blocking certain countries, users, or just general suspicious behavior.
The idea behind the plugin is to create a custom spam blocking formula based on your website's particular needs. That means you can choose from various settings and turn off the ones you don't require.
To amplify this spam protection, Stop Spammers Security pairs its core features with login security measures, like options to show a Captcha, turn on a member's-only mode, or require access whenever a user tries to log into the website.
Pricing
The basic features (like the ability to block suspicious behavior, spam words, spam comments, and countries) are available in a free version. You can upgrade for more functionality with the premium version. It starts at $29 per year and increases in price as you add more licenses.
Features exclusive to the premium version include server-level firewall protection, brute force login security, log exports, Contact Form 7 protection, and more.
Features That Make Stop Spammer Security a Great Choice
The plugin has tools for locating suspicious behavior and bots, quarantining the threats, and notifying the site owner.
Block countries where you're noticing more frequent suspicious activity.
Minimize all types of website spam, from the type that comes in through forms to comment spam.
Block URL shorteners, disposable emails, and other elements that hide the identity of troublesome users.
You can either block or allow specific usernames, emails, and IP addresses on your site.
Force some users to ask for access to your site.
The plugin has an option to place a Captcha form on your login page.
There's a members-only mode to ensure the only users who access content are those approved by you.
You can activate an advanced firewall in the premium version.
Notification control, import settings, exporting, and themed pages come with the premium version.
You receive a built-in contact form and Contact Form 7 protection when you sign up for the premium plugin.
14. Titan Anti-spam and Security
Titan Anti-spam and Security brings together a suite of tools for spam deduction and reduction while scanning for security threats like malware. The plugin runs regular audits and reports whenever something suspicious tries to access your site.
These tools are paired with firewall rules to specify what you'd like to block from your website. The interface is simple enough for beginners to understand, seeing as how the dashboard separates each feature into its tab.
Therefore, site owners can easily access elements like the firewall, site checker, and error log with the click of a button.

We particularly enjoy the anti-spam statistics, which display a graph of all spam attacks over the past week. This helps you understand whether or not the plugin is working and shows whether your site has become a target for spam in general.
You could technically use Titan Anti-spam and Security as an all-encompassing security plugin, but it primarily shines because of its self-learning spam mechanism. In short, you're protected from publishing malicious content on comment threads that may send troublesome attacks to your users.
Pricing
There's a free version with standard spam blocking for comments. The premium version (with all the extra non-spam features) has several pricing plans:
1 site: $55 per year
3 sites: $159 per year
6 sites: $319 per year
Features That Make Titan Anti-spam and Security a Great Choice
The plugin doesn't require a Captcha, resulting in a cleaner interface.
It offers a self-learning spam reduction tool that runs in the background and continuously improves its algorithm for detecting spam on your particular website.
All spam comments get immediately removed from your site and flagged as spam.
It's possible to turn on firewall rules and run malware scanning.
You can block IP addresses in real-time.
The attack log stores all instances of suspicious activity and lets you download the log to share with others or put in your own files.
Make advanced blocking rules based on hostname, IP, username, referrer, and more.
The security scanner uses more than 1000 signatures, with up to 6000 signatures with the premium version.
You're able to adjust the scan speeds.
Scanning schedules are possible if you'd rather run a scan every month or week.
All users can delete unwanted files right from the dashboard.
The plugin requires a strong password and even hides the author login area to protect your login module. You can also hide the WordPress version.
Best for Hiding Files from Intruders
15. Hide My WP
Hide My WP is a popular security plugin for WordPress that hides the fact that you're using WordPress as your CMS from attackers, spammers, and theme detectors like Wappalyzer or BuiltWith.

This security plugin bundles solid art intrusion detection (IDS) to block real-time security attacks like SQL injection, XSS, and others. It also uses a trusted network that starts removing unknown attackers the moment you install the plugin.
Finally, this plugin is an essential tool for renaming and hiding plugin folders, WordPress files, and login URLs, getting your site closer to invisibility online.
Pricing
Hide My WP is a premium WordPress security plugin you can get for $24 on CodeCanyon. That's a one-time fee, but continued support costs up to $17 (to add 12 more months of support and updates). There's no direct sales website for the plugin, but the WPWave developers have an informational site.
Note: Certain features of this plugin might not work at Kinsta.
Features That Make Hide My WP a Great Choice:
Hides the name of themes, plugins, changes permalinks, hides wp-admin, login URL, and more.
Blocks direct access to PHP files, cleans up WP class names, and disables directory listing.
Notifies about any potential lousy behavior with full details of the attacker, including username, IP address, date, and more.
Includes a "trust network" that automatically blocks traffic from bad source IP addresses.
It's easy to use: choose from pre-made settings for one-click deployment.
Compatible with multisite, apache, Nginx, IIS, premium themes, and other security plugins.
16. WP Hide and Security Enhancer
WP Hide and Security Enhancer taps into your WordPress files to hide things like plugins, themes, the login page, and other core files for a quick and easy way to prevent intruders from figuring out your site identity, and from using any of your files for malicious purposes.
To make things easier for users, the WP Hide plugin uses URL rewrite methods to hide and process your files instead of physically changing directories. It's all done automatically after you install the plugin, allowing you to hide the most critical parts of your website and go on with your day.
Another reason the WP Hide and Security Enhancer is unique is that it hides and blocks default WordPress files instead of simply changing the slugs (still leaving those files accessible to hackers).
Finally, the developers have made sure to eliminate the blocking of other plugins, themes, or core files that could hinder your site's functionality. It's one of the best WordPress security plugins for those interested in hiding WordPress URLs, credentials, and default settings.
Pricing
WP Hide offers a free plugin with file blocking, URL rewrites, and even custom login URL functionality. The developers state that basic WordPress sites should have no problem with the free version.
The premium upgrade is mainly if you use complex plugins or themes on WordPress, or if you're using a server type that's not IIS or Apache.
If upgrading from the free version, here's the pricing:
Single Site: $39 per year
Developer: $130 per year
Best for Authentication and Login Security
17. WP fail2ban
WP fail2ban has one primary feature, but it's a rather important one: protection from brute force attacks. The plugin takes a different approach which many see as more effective than what you get from some of the security suite plugins on the market.
WP fail2ban documents all login attempts, regardless of their nature or successfulness, to the Syslog using LOG_AUTH. You have the option to implement a soft or hard ban, which is different from the more traditional approach of only choosing one.
There's not much to learn regarding configuration for the WP fail2ban plugin. All you have to do is install it and let it work its magic.
The developers have added new features to complement its brute force attack protection, such as multisite support, filtering for login attempts with empty usernames, and a configuration tool for Cloudflare. This plugin is a standout, since the users consistently report that it works flawlessly.
Pricing
Free.
Features That Make WP fail2ban a Great Choice:
Choose between hard or soft blocks.
Integrate with CloudFlare and proxy servers.
Log comments to prevent spam or malicious comments.
The plugin also logs information about spam, pingbacks, and user enumeration.
You have the option to create a shortcode that blocks users immediately before even having a chance to reach the login process.
Integrate with your favorite plugins using the API, or consider one of the add-ons for Gravity Forms and Contact Form 7.
There's a dashboard widget to see what threats get blocked regularly.
Utilize the plugin in a multisite configuration.
18. miniOrange's Google Authenticator – WordPress Two Factor Authentication
Most plugins with individual security features don't make much sense to install. This is because you can typically go with a plugin like iThemes Security Pro and get that feature along with dozens of others.
However, two-factor authentication is a different story, since it seems like many security suites don't include it. Therefore, hardening your login security with a plugin like this might make sense.
The Google Authenticator plugin from miniOrange adds a second layer of security to your login module, which is vital since most hacking attempts happen with the login.
In addition to your regular password, this plugin sends a push notification to your phone or some other form of authentication, such as using a QR code or asking a security question.
This way, your login becomes far less penetrable since the second layer is most likely something you only know or have on your person (like your phone).
Besides choosing the type of authentication, another cool feature lets you specify which type of user role should go through the authentication. So, you can allow admins to get in easier, but you might ask that authors or other users go through the two-factor process.
Pricing
The basic two-factor authentication tool is available as a free plugin.
More advanced features and offerings like unlimited sites/users, more authentication methods, backup login methods, and passwordless login require you to upgrade using one of these plans:
Premium Lite: $99 per year
Premium: $199 per year
Enterprise: Starting at $59 per year (but it increases with more users)
Features That Make Google Authenticator a Great Choice:
It's the closest thing you can get to eliminate vulnerabilities in your login area.
You can choose which two-factor authentication method is the easiest for you.
You can select which user types need to go through the authentication process.
The plugin has a shortcode for use with custom login pages.
You can ask security questions or send an email verification in the premium versions.
It's possible to activate a one-time password over Whatsapp, Telegram, SMS, or email.
You can change your password policy to require strong passwords or opt for passwordless login.
Advanced security features are available, like file protection, monitoring, country blocking, IP blocking, database backups, and browser blocking.
The plugin developers sell several add-ons for remembering devices, session management, page restriction, attribute-based redirections, and more.
19. WP Cerber Security
WP Cerber Security bundles various security features into one plugin, including anti-spam, malware scanning, and login protection. It's viable for all-around security, but its standout purpose involves login protection.
That's because you can use several elements to completely block out login page intruders, including options for Google reCAPTCHA, registration monitoring, bad user tracking, login attempt limits, and brute force attack blocking.
You even have the option to activate two-factor authentication, sending a verification code to an app or email before logging in.

In addition to all of that login security, we like that WP Cerber offers anti-spam tools for WordPress and WooCommerce-enabled sites, with options to protect registration forms, lost password forms, and comment areas.
You can integrate with Cloudflare, export all security data, and schedule regular scans to identify malware and other threats. Not only that, but WP Cerber Security deletes affected files and recovers past versions to restore your site to normal.
Pricing
WP Cerber Security has three plans, one of which is the free plugin with automated spam protection and login security.
Free: $0 per month
Single: $99 per year
5 Value Pack: $399 per year
They sell the plugin in quarterly or yearly plans, and the yearly plans (listed above) get you the best long-term price. The premium upgrade offers you automated malware scans, professional support, cloud protection, layered spam protection, and more.
Features That Make WP Cerber Security a Great Choice
The free version lets you limit login attempts or identify limits based on IP address.
Restrict logins entirely by IP address.
Generate a custom login URL.
Run the anti-spam engine to block contact form and comment spam.
You can run two-factor authentication to get verification codes sent to a device before logging into the site.
The plugin's security scanner checks all core site files.
All user instances get logged, then the plugin looks to identify suspicious behavior and bots.
You receive an email notification whenever a file change or unusual activity is noticed.
It blocks the WordPress dashboard (wp-admin) from all users not logged into the website.
You can block individual users or turn on the "authorized users only" mode.
Best for Site File Backups
20. VaultPress
It's important not to forget VaultPress, since it works similar to plugins like iThemes Security Pro and Sucuri Scanner.
The daily and real-time backups are the bread and butter of the operation, with a beautiful calendar view for specifying when you'd like to complete your backups. You can also complete site restores with a quick click of the mouse.
Moreover, the restore files are logged in the dashboard, and several of them are stored so that you can choose which one you want. The best part of VaultPress regarding backups is that they are incremental, which is excellent for performance.
The primary security tools monitor suspicious activity on your website, with tabs for viewing your history and seeing which threats have been dealt with or ignored. You can also check out stats and manage your entire security detail conveniently from a clean dashboard.
Pricing
You need to pay for any type of protection, but the plans start at $9.95 per month and often have discounts for the first year.
Additional plans include the Security package for $24.95 per month, and the Complete package for $99.95 per month. Those plans include all backup features and elements like malware scanning and spam protection.
Note: VaultPress is a product from Automattic that was initially sold on its own, but now it's packaged in with Jetpack as an add-on plan. VaultPress still runs as a separate plugin, but it's "powered by" Jetpack. So, you can install VaultPress from the WordPress Repository, but paying for it happens on the Jetpack website. It's confusing, but since it's a separate add-on, we feel VaultPress is still an independent plugin outside Jetpack.
Features That Make VaultPress a Great Choice:
The pricing is better than most other premium WordPress security plugins, especially for backups.
The dashboard looks clean and easy to understand for all users.
You can make real-time or manual backups using a calendar.
The stats tab reveals information on your site's most popular visiting times, while also showing what threats have occurred during those times.
You can contact the experts from VaultPress to help you with tasks like site restores and backups.
VaultPress backs up everything from comments to posts and plugins to themes.
You can restore your files to an earlier time with the click of a button.
Download backup files and save them anywhere you want.
The starting plans get you 10GB of backup storage and a 30-day activity log and archive.
Enjoy peace of mind with our Google Cloud Firewall and hack fix guarantee. Try Kinsta for Free.
If you would like to learn more about the best-rated backup plugins, take a look at our other guide: 4 Best Incremental WordPress Backup Plugins (Save Space and Speed)
Best Plugins for Hack Repairing
21. Shield Security
The number one role of Shield Security is to take on your increasing burden of site security, and that means activating an intelligent protection tool with hack repair when we need it most.
We're all short on time, so we need smarter defenses and a security plugin that knows how to respond to threats without bugging you with emails.
Suitable for both beginners and advanced users, Shield Security starts scanning and protecting your site from the moment you activate it. All options are fully documented, so you can dig further into site security at your leisure.
Pricing
The core of Shield Security is free forever. Professionals and businesses that need deeper protection and hands-on 24-hour support can look at upgrading:
Shield Pro: $12 per month
Shield Pro Agency: $60 per month
Shield Customer Support: An extra $59 per year
The mission behind Shield Security is 'no website left behind' – where the goal is to make Pro-Grade security accessible for every site, not just the wealthy few. That's why so many of the features are in the free version.
Pro delivers scans that run more often, user password policies, bigger audit trails, support for WooCommerce, traffic monitoring, and features that make security policies smoother for its users.
Features That Make Shield Security a Great Choice:
It's one of the few security plugins that restrict access to its settings to certain users.
The plugin protects against intrusions, hacks, and bots.
After detection, Shield automatically implements cures, like repair hacks and the blocking of bad bots.
It has intelligent protection features that work tirelessly in the background without annoying notifications.
It's the only security plugin to offer three types of two-factor authentication for free and an option to select amongst them.
The Pro version delivers 6x more powerful scans to detect problems in all areas of your sites.
You can add security to basic forms, like your registration form or password reset module.
The plugin also has brute force protection, firewall security rules, and restricted admin security access.
22. WebARX
WebARX is a premium (with some essential scanning tools for free) website security platform that supports every PHP application.
WebARX is mainly known for its advanced endpoint firewall, which allows you to completely control the traffic among your websites via its cloud-based dashboard. In fact, WebARX has a managed web application firewall that protects your site from plugin vulnerabilities, bot attacks, and fake traffic.

It's also an excellent plugin for repairing any hacks that come along, with actionable security suggestions, automatic virtual patching, auto-updating, and site hardening.
This plugin allows you to create your own firewall rules, check analytics, create backups, monitor uptime and security issues, receive alerts, export reports, and more. It's also pretty easy to set up.
Pricing
Three plans are available (although the Community option only provides detection and alerts):
Community: free
Professional: $14.99 per month
Business: $799 per month
Keep an eye out for discounts, and they happen regularly. You can also pay annually to save.
Features That Make WebARX a Great Choice:
It has an advanced website firewall (Completely customizable from the WebARX portal).
Virtual patching automatically uses rules to patch plugin and theme vulnerabilities.
The security suggestions appear whenever a hack is detected.
All vulnerable plugins get updated on their own.
WordPress installation hardening blocks hackers with 2FA, reCAPTCHA, automatic security headers, brute-force attack blocking, and wp-admin hiding.
Uptime monitoring sends Slack and email alerts when a site goes down.
You get custom PDF security reports (customize them with your logo to send to clients).
There's centralized security for unlimited websites.
23. Anti-Malware Security and Brute-force Firewall
Anti-Malware Security and Brute-force Firewall runs complete website scans to block threats of all kinds. The main features limit problems like backdoor scripts and injections to your database, while also helping repair issues after they cause damage to site files.
This happens automatically, so the site owner doesn't have to worry about removing threats.
The most powerful hack patching features come along in the premium version, with options to patch up wp-login issues and restore the integrity of core WordPress files.
It's a relatively simple plugin to understand, with options to view SQL reports, scan for malware with the click of a button, and view all quarantined threats.
Pricing
There's a free plugin that includes thorough website scanning and automatic removal of things like database scripts and injections. You also gain access to firewall blocking and malware detection in the free plugin.
The premium features are available for an optional donation to the developer. That opens up features like advanced patching, core file checking, and new definitions of known threats.
Features That Make Anti-Malware Security and Brute-force Firewall a Great Choice
The plugin protects against all new threats that come to your website.
Run an automated or manual security scan to identify database injections and backdoor scripts.
The firewall has specific tools to protect certain plugins on your website.
You can upgrade scripts when they have vulnerable versions.
You have the option to patch certain areas of your website after DDoS or brute force attacks.
The plugin checks all core files for problems.
Download definitions of new common threats for WordPress sites.
Best for Running Security Logs
24. WP Activity Log
WP Activity Log generates logs of all processes on your website to check if your users are productive if someone tries to hack your site and troubleshoot problems should they arise.
It's also an excellent solution for managing your site and the users that come to visit. All logging happens in real-time, allowing you to keep an eye on what happens at all times.

Several parts of the website get logged by this plugin, including tags, categories, widgets, profiles, and changes run by users. And you can expect to see all page, post, and custom post type changes recorded in the log.
This includes everything from metadata to custom fields and URLs to titles. WP Activity Log serves as a way to keep workers on task. Still, it's also an essential plugin for figuring out if any internal or external users plan on messing with your website files.
Pricing
There's a free plugin that includes the vast majority of all activity log features. Extended functionality with the premium version has the following pricing plans:
Starter: $99 per year
Professional: $139 per year
Business: $149 per year
Enterprise: $199 per year
Features That Make WP Activity Log a Great Choice
The plugin actively tracks and logs all activity on your website, focusing on posts and pages.
It logs tags, categories, and other changes that may occur for page and post labels.
You can see user modifications like profile changes, activity, and adjustments to themes and plugins.
Check to see any other changes with widgets, menus, WordPress core files, your multisite network, forms, the database, login pages, and much more.
View information about these changes like the data, time, source IP address, and user responsible.
The plugin's premium version offers options to view which users are logged into your site. And you can see what they're all doing.
You can receive messages about problems and boot users with a button.
Save, archive, and send activity logs.
Search the log with filters and text.
Mirror your logs in other software.
Best for Activating an SSL (secure socket layer)
25. Really Simple SSL
Really Simple SSL provides the foundation you need to migrate your WordPress site to an SSL environment, connecting it to an SSL certificate (which secures online connections and primarily works to keep transactional and personal data safe from hackers on ecommerce sites).

The plugin works by turning on SSL within your hosting environment. After that, it automatically creates an SSL certificate for your website, pulling from Let's Encrypt. You can then turn on the SSL with a single click.
Enabling an SSL certificate takes some technical knowledge (or a host that does it for you). That's why the Really Simple SSL plugin comes in handy for beginners.
Pricing
The core plugin is free and provides rapid tools to detect an SSL environment, and then generate a certificate if you don't already have one.
The premium plugin has the following price points:
Personal: $29 per year
Professional: $69 per year
Agency: $169 per year
The premium plans add extra features like preload lists, a mixed content fixer, and security headers.
Features That Make Really Simple SSL a Great Choice
It has a one-click SSL certificate installer.
You can quickly scan your website to see if it already has any secure connections.
The scan also helps after you turn on an SSL since it checks to see if it's working properly on all pages.
You can turn on HTTP strict transport security.
The premium version scans and fixes mixed content.
Implement advanced security headers within seconds.
You receive feedback and security tips on your WordPress dashboard.
Hacks, malware, backdoor attacks, and more could be waiting to take advantage of your site. 👀 Stop them with this guide 💪Click to Tweet

Which WordPress Security Plugin is Best for You?
Now that we've walked through the best WordPress security plugins, look at our main recommendations below. This makes it easier for you to select one or two plugins without testing every single one out. Remember that security plugins may not be needed depending on what your WordPress host already offers (like with Kinsta).
These suggestions hone in on specific situations where you might choose one security plugin over another.
For active monitoring and all-around security: Sucuri Security, iThemes Security, Wordfence Security, All In One WP Security & Firewall, or BulletProof Security.
To scan for and block malware, viruses, and suspicious IPs: SecuPress, WPScan, Security Ninja, MalCare Security, or Security & Malware Scan by CleanTalk.
For spam and bot prevention: Jetpack, Astra Web Security, Stop Spammers Security, or Titan Anti-spam.
For hiding files from intruders: Hide My WP or WP Hide & Security Enhancer.
For authentication and login security: WP fail2ban, miniOrange's Google Authenticator, or WP Cerber Security.
For site file backups: VaultPress.
For hack repairing: Shield Security, Patchstack, or Anti-Malware Security and Brute-force Firewall.
For running security logs: WP Activity Log.
For activating an SSL (secure socket layer): Really Simple SSL.
Besides installing a plugin, you can take further steps to improve the security of your sites. For example, Lockr's offsite key management (this is a premium service) solution protects against critical site vulnerabilities and helps to secure your data. Simple integration is available for WordPress.
Of course, we can't cover all the plugins out there. These are simply those we recommend based on our experience with users. If there is one you think should be included in this list, let us know below in the comments.
If you're running an ecommerce site, read our guide about Ecommerce Fraud Prevention.
Kinsta offers plans with no long-term contracts, assisted migrations, and a 30-day-money-back-guarantee. Check out our plans or talk to sales to find the right plan for you.
---
Save time, costs and maximize site performance with:
Instant help from WordPress hosting experts, 24/7.
Cloudflare Enterprise integration.
Global audience reach with 34 data centers worldwide.
Optimization with our built-in Application Performance Monitoring.
All of that and much more, in one plan with no long-term contracts, assisted migrations, and a 30-day-money-back-guarantee. Check out our plans or talk to sales to find the plan that's right for you.