Public locations/venues — like art theaters, parks, bus stations, and stadiums – play a massive role in people's lives in a community, town, or city. They are present in every community, and they are the foundational elements of a healthy and functional society. But when it comes to online presence, they may not get the same resources that may give them the online exposure they deserve. This is where our Local SEO plugin comes in. In the latest update of Yoast Local SEO, we've added support for a wide range of public organizations, civic structures, and venues! If you're running a website for a park, aquarium, fire station, cemetery, etc., we can help Google better understand your organization!
What's the news?
We're happy to announce that our Local SEO add-on can now help you define your organization type as a public location, civil structure, or venue and benefit from all the things our Local SEO plugin offers!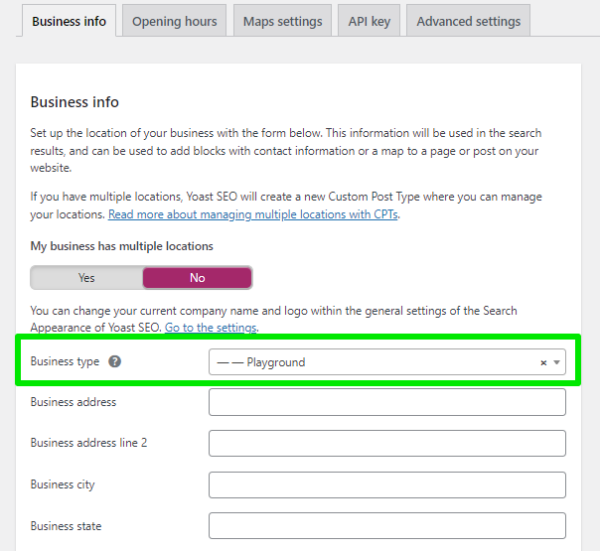 By public locations and venues, we mean
The terms public locations, civic structures, and public venues may sound a bit confusing, as they can refer to a variety of things. So let's disambiguate them a bit. Basically, if your organization is in the following list, we'll use the term 'public locations and venues' to refer to your organization.
Airport
Aquarium
Beach
BoatTerminal
Bridge
BusStation
BusStop
Campground
Cemetery
Crematorium
EducationalOrganization
EventVenue
FireStation
GovernmentBuilding
Hospital
MovieTheater
Museum
MusicVenue
Park
ParkingFacility
PerformingArtsTheater
PlaceOfWorship (like churches or mosques)
Playground
PoliceStation
PublicToilet
RVPark
StadiumOrArena
SubwayStation
TaxiStand
TrainStation
Zoo
Structured data for your public locations and venues
First, let's talk a bit about structured data. It may sound complicated, but don't worry because we'll talk about it very simply.
So, Google is brilliant, and it has been getting smarter throughout the years. Regarding local public locations and venues, Google knows about your local playgrounds, museums, and cemetery. It knows by looking at the websites of these venues and extracting data from the website. Google uses that data in combination with other sources and community contributions to gain an understanding of these places and serve localized search results.
But however brilliant it is, sometimes it's tricky for Google to know what is what. For Google to make sure that, for example, a website represents a public park, it has to use data from various sources and try to connect the dots. In a clear sense, that's how the Google Knowledge Graph is formed.
This is where structured data comes in. Structured data is a way of describing your website to make it easier for search engines to understand. It can tell Google things like your content's topic, the content's author, and the organization to which the website belongs.
By adding structured data to websites of public locations and venues, you help Google to get to know these places and form knowledge graphs about them. At the same time, structured data enables Google to serve rich result formats to searchers. So, for instance, it helps an aquarium get a detailed knowledge graph that includes ticket price, Q&A, a popular time of the day, etc.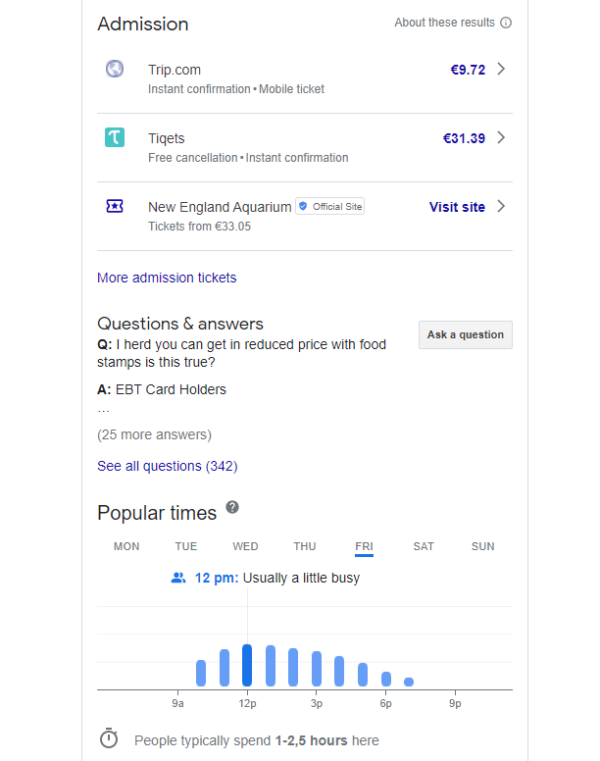 Public locations and venues, get ready for Yoast SEO!
Why are we talking about structured data, you may ask? Our Local SEO plugin has structured data implementation that caters to local businesses and organizations.
When you install Yoast Local SEO, one of the things you must do is set your "Organization" type. That will allow us to generate the correct structured data for your organization. Since our latest update, we have structured data to describe a wide range of public locations, civic structures, and venues!
When Google visits your website to discover content, our structured data can tell Google right away that this website belongs to a public location or venue. We also inform Google of other information, like the address, the opening hours, and the phone number of your site or venue. And it doesn't matter which page Google visits; this formation is present on every page of your website!
A cause of celebration!
People who run 'conventional' businesses like cafes, restaurants, and clothing stores have always been able to get all sorts of tools and advantages that , zoos, museums, and bus stations haven't had access to. For a long time, they've been able to get all sorts of delicious rich result formats for their search results. And so they've provided a better search experience than public locations and venues.
But time is also changing. Tools like Yoast Local SEO help public venues like parks, playgrounds, and art theaters get the same benefits and online presence as conventional businesses. All your structured data need is covered by simply installing our plugin, adding your organization details, and setting your organization type!
That'll help to establish the knowledge graph of your local venue and enable a rich result format for your search results. You'll help Google provide a more dynamic experience when people search about you. And you'll potentially get more online visibility, which may drive more clicks to your website. There are also other opportunities like event-rich results. That's when Google suggests events at your theater or aquarium for people searching for events in your local area.
Get Yoast Local SEO and optimize your local website
The latest update of Local SEO brings a lot of exciting opportunities for public locations and venues, helping Google to understand them better while facilitating a better experience for searchers. That is made possible with the help of Yoast's best-in-class structured data implementation.
If you haven't implemented structured data on your public location/venues website, give Yoast Local SEO a try. We automatically take care of structured data for you so you can spend valuable time on other things that improve your website and venue!
Quickly add structured data for your local business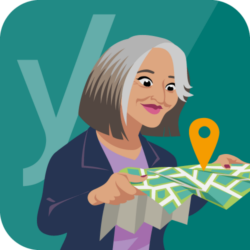 The Local SEO plugin by Yoast gives you everything you need to do well in the local search results pages!